Main Content

Sellers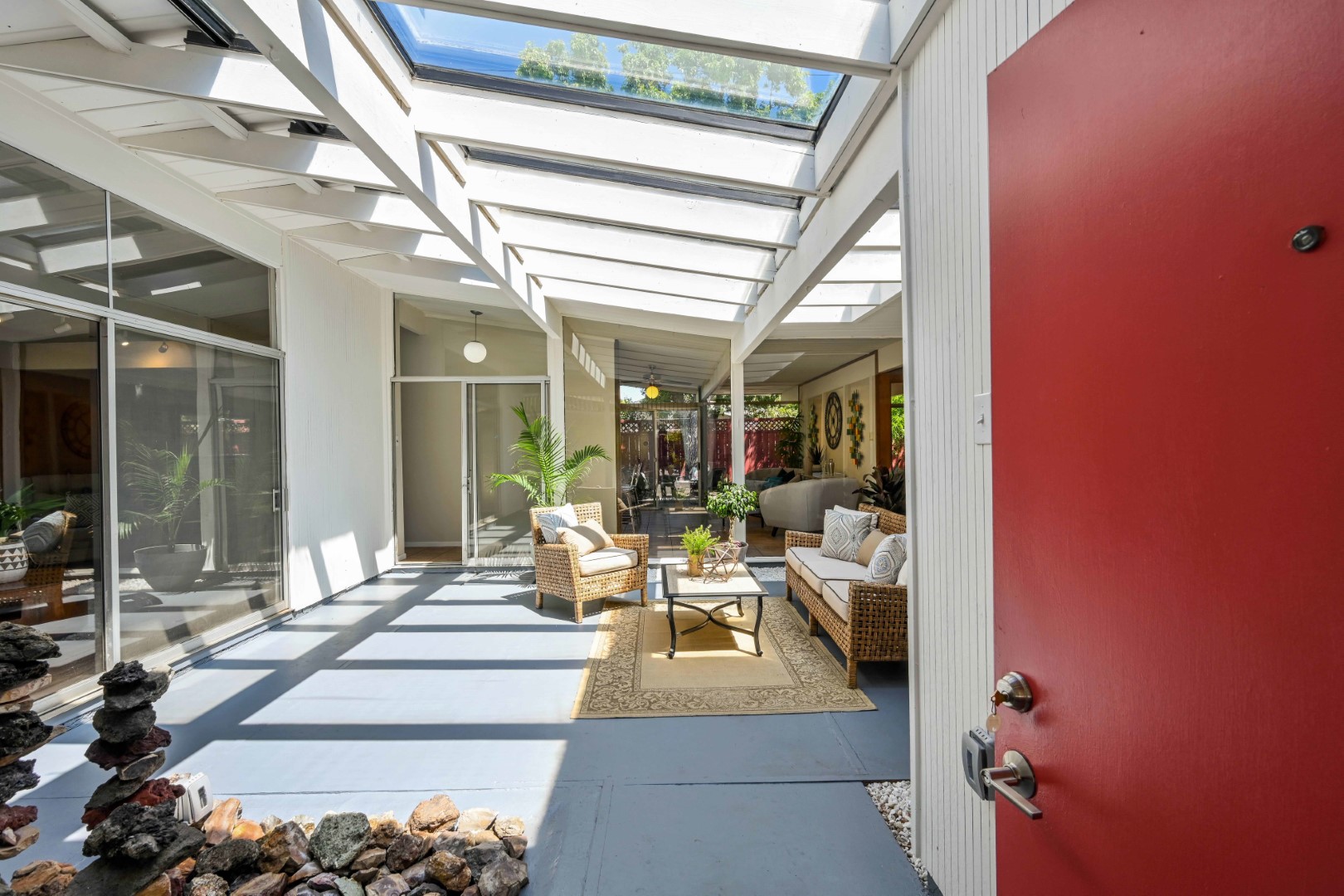 Brenda C.
Walnut Creek
Ken Jacobs is a fantastic real estate professional. During the 'Covid' period earlier this year, he worked with us to help prepare our home for sale. His company helped fix, repair, and replace items in our home to prepare for sale. He was dependable, reliable, efficient, and took great care in helping us during the entire listing. We sold our home in one day over the asking price! Ken was amazing and I highly recommend him to sell your home. He is a trusted top professional!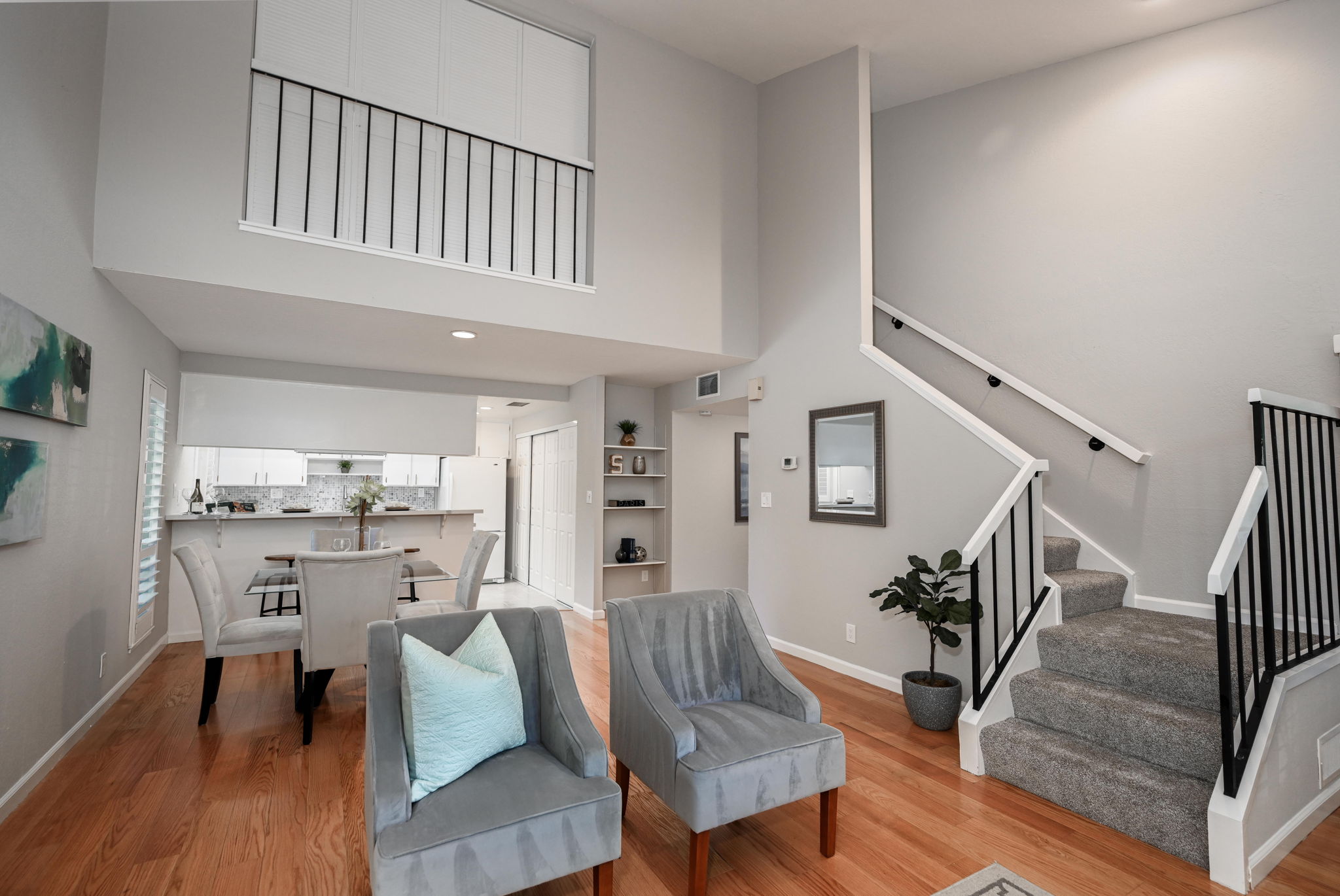 Peggy T.
Walnut Creek
Ken Jacobs had a thorough working knowledge of the neighborhood in which the house we were selling is located, and understood the market there. He took what could have been a difficult situation, with the homeowner in assisted living, and made it simple and easy for the paperwork and all communications to happen expeditiously.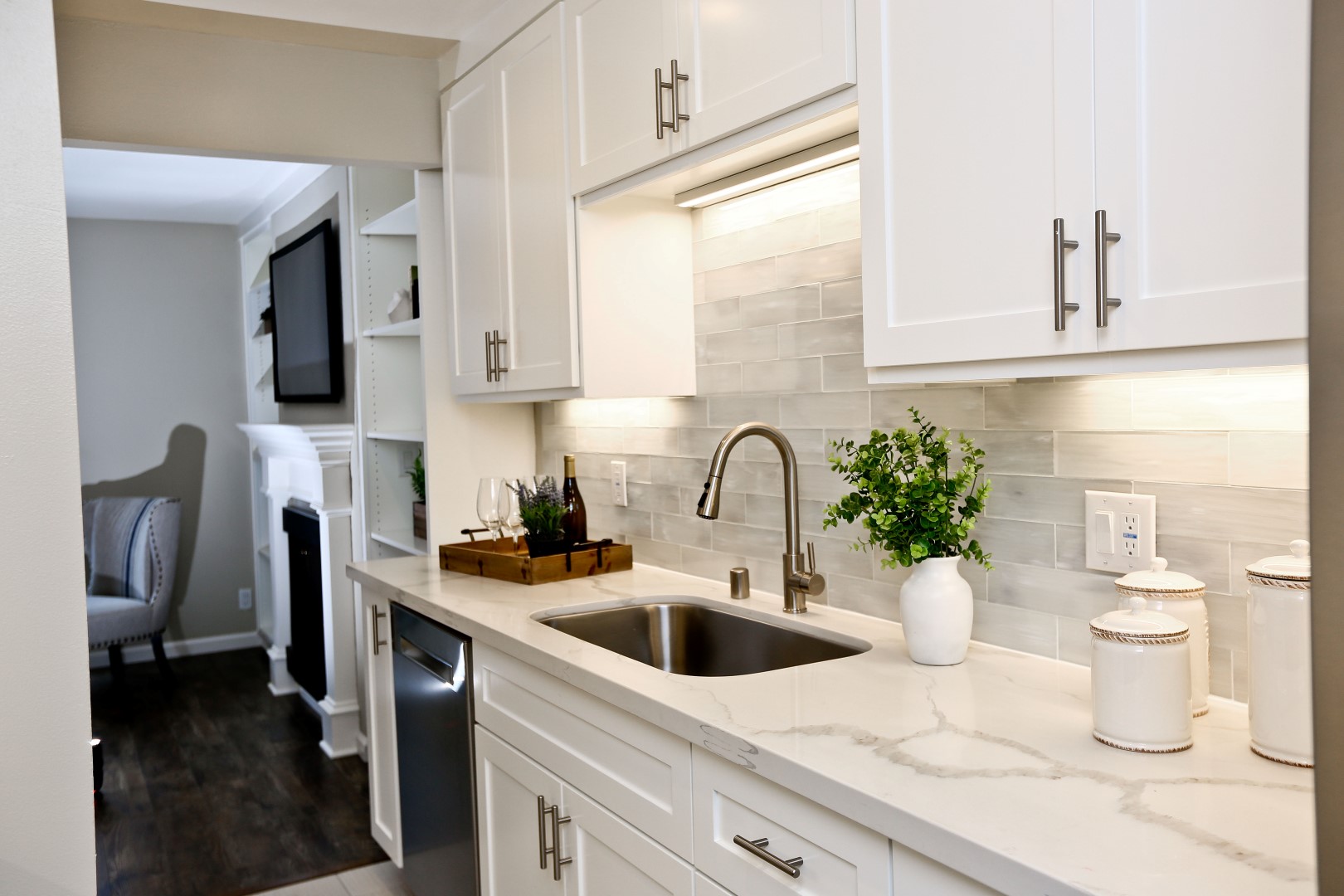 Josh & Tracy L.
Walnut Creek
We worked with Ken to sell a detached single-family house in an HOA community in Walnut Creek that we inherited after the passing of a family member. Ken was very responsive throughout the process, from the first time we met him through the closing, which spanned almost one year. He did a thorough and persuasive market study for the home to help us understand our options, leading us to decide to renovate the home prior to listing. Ken supervised the entire renovation, including presenting us with options for the scope of work, finding contractors, and keeping the work on schedule, ultimately completing the renovation under budget and on time. He then listed and sold the home in one weekend, after multiple high-quality offers, for over the asking price, even though it was the middle of winter. He was totally fluent in the California probate process and seamlessly managed the additional hiccups that introduce into a home sale transaction. I cannot say enough good things about Ken's consummate professionalism, kindness, common sense, attention to detail, and communication. I have worked with real estate agents in three different states to buy and or sell three homes, and Ken is the best. If you're with Ken, you are in great hands and you've made the right choice.
Christina L.
Orinda
Ken came very highly recommended to us as a realtor by my husband's colleague from the Moraga Orinda Fire Department, who had a great experience hiring Ken to help them sell their condo in Walnut Creek. We're grateful for the recommendation and so happy we took his advice and contacted Ken to help us sell our home in Orinda! Ken is a true professional and a real pleasure to work with. We found him to be extremely responsive and knowledgeable. Being first-time home sellers, we had lots of questions. He was patient, took the time to explain the process, and was very approachable. Best of all, he's a "one-stop-shop" – he has a great network of vendors from his years in the business, and he took care of basically everything, from ordering and getting new appliances installed, to arranging for inspections, remodeling, and repair work, to staging. He goes out of his way to take care of the details while remaining rooted in big-picture strategy. Ken really streamlined the process to get our house on the market, and for a busy family with a young child, this was invaluable. He's efficient, dependable, honest, and trustworthy, and his customer service is unparalleled. Many times, he'd respond with, "don't worry; I'll get it taken care of." Music to working parents' ears! Having had the opportunity to work with Ken, we can now see why he came so highly recommended to us, and would happily (and highly) recommend him to others in a heartbeat. We'd give him 10 stars if we could. Thanks so much, Ken!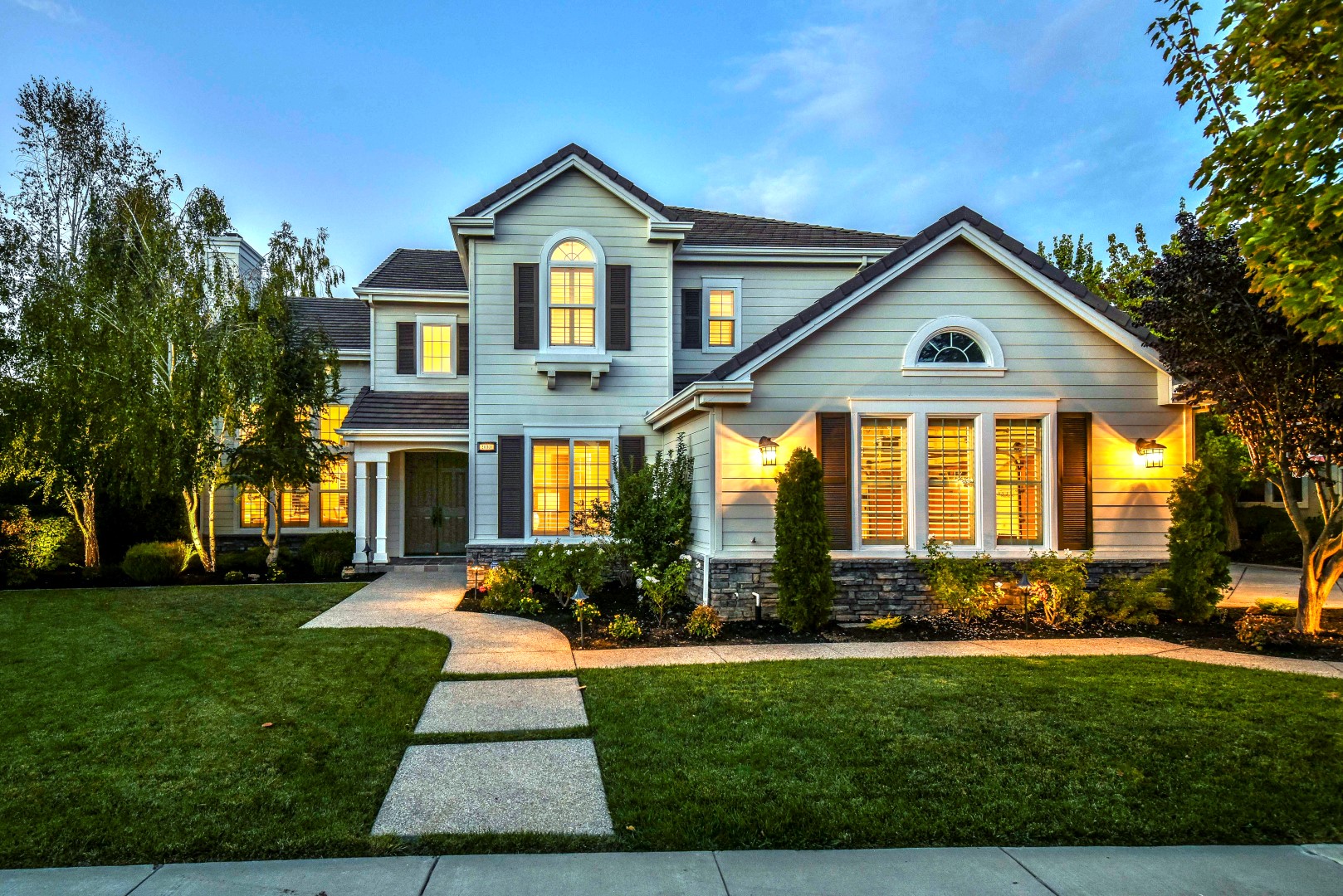 Jim M.
Pleasanton
Excellent knowledge was demonstrated when executing all of the paperwork and providing answers to questions about definitions and processes during the application and closing processes. The know-how was very good in dealing with the situations that arose with this process including but not limited to the handling of the contingent offer with our buyer and their difficulty in working with their renter to allow for an acceptable termination arrangement with them. Ken helped the buyer and agent get through this based on his knowledge of the rental rules and regulations. He also demonstrated critical thinking in dealing with backup plans during the time that loan approval was delayed and timeframes were short with the seller. Responsiveness which was most important to me was excellent. Ken stayed on top of the market which was a tough one for us with limited inventory, he worked to identify potential opportunities that were not currently listed but potentially available, working closely with our buyer to ensure their expectations were managed given the timelines we were working under and the contingencies involved as well as with the seller of our new home. Ken was effective in keeping the process moving forward and all parties informed on the status.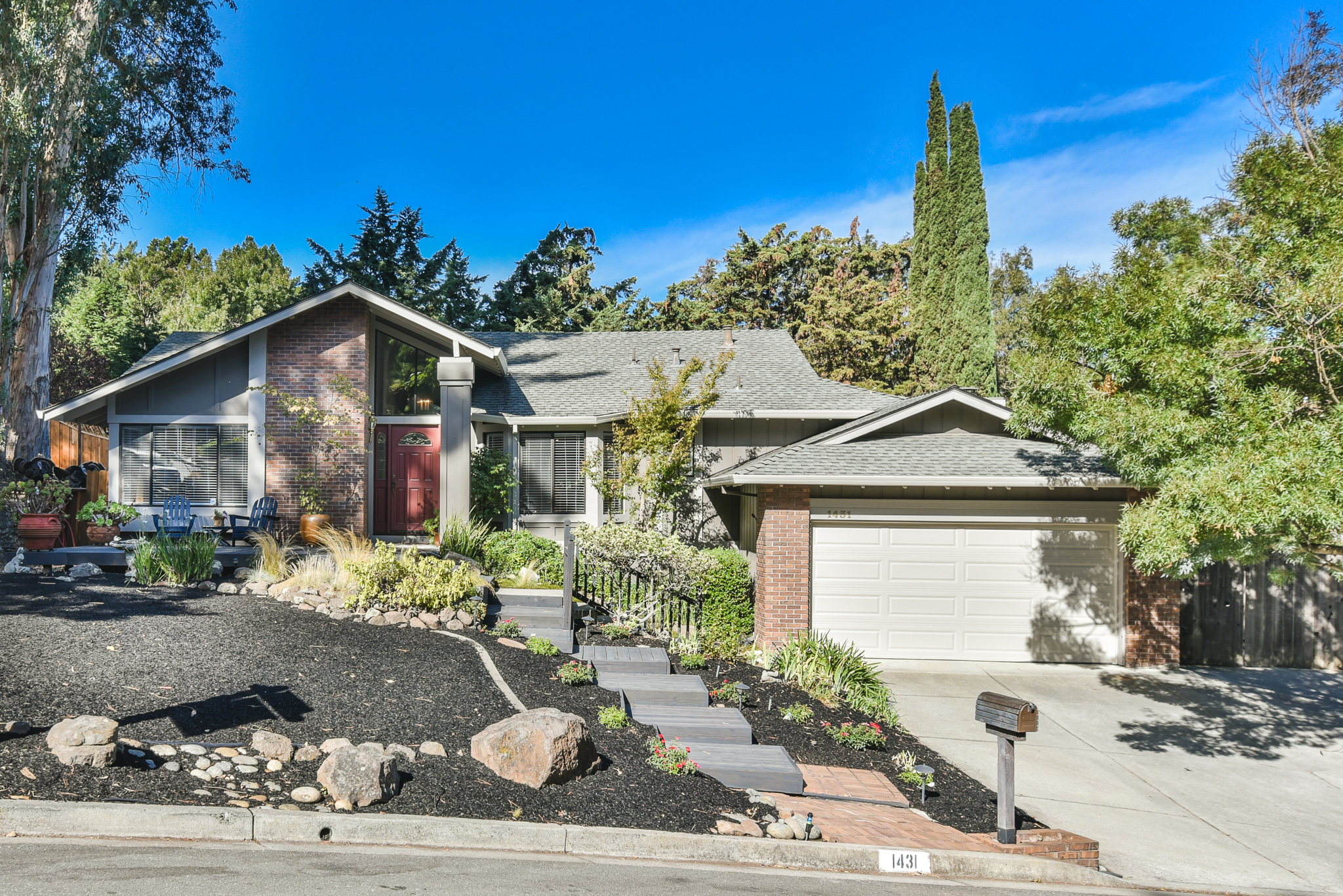 John & Dana K.
Walnut Creek
Ken was helpful from beginning to end of the sale process. Thank you, Ken, for being our partner from beginning to closing; even ensuring the house is ready to hand to the new owners. Ken is knowledgeable and professional; very well respected in his field. He helped us prepare our home to list by suggesting work to be done (gave alternatives), providing estimates, scheduling contractors, and overseeing the work. Ken has a very responsive and reliable network of contractors that charge reasonably for their work. Our house was transformed into a very up-to-date space with great appeal in 4 weeks. The photos were fabulous. Ken walked us through all the paperwork required to list a house including a comparative analysis to explain his recommended listing price. The house was staged at no cost to me and looked so welcoming and beautiful. My house sold in 5 days; we received 2 offers. This is late Oct when the market tends to slow down. We are very pleased with the amount we received for our home along with all other agreements. During the final walkthrough, we found ourselves really happy with the new owners. People we believe really will enjoy the house as much as we have loved it. Thank you, Ken. You are a very talented real estate agent, business owner, and partner.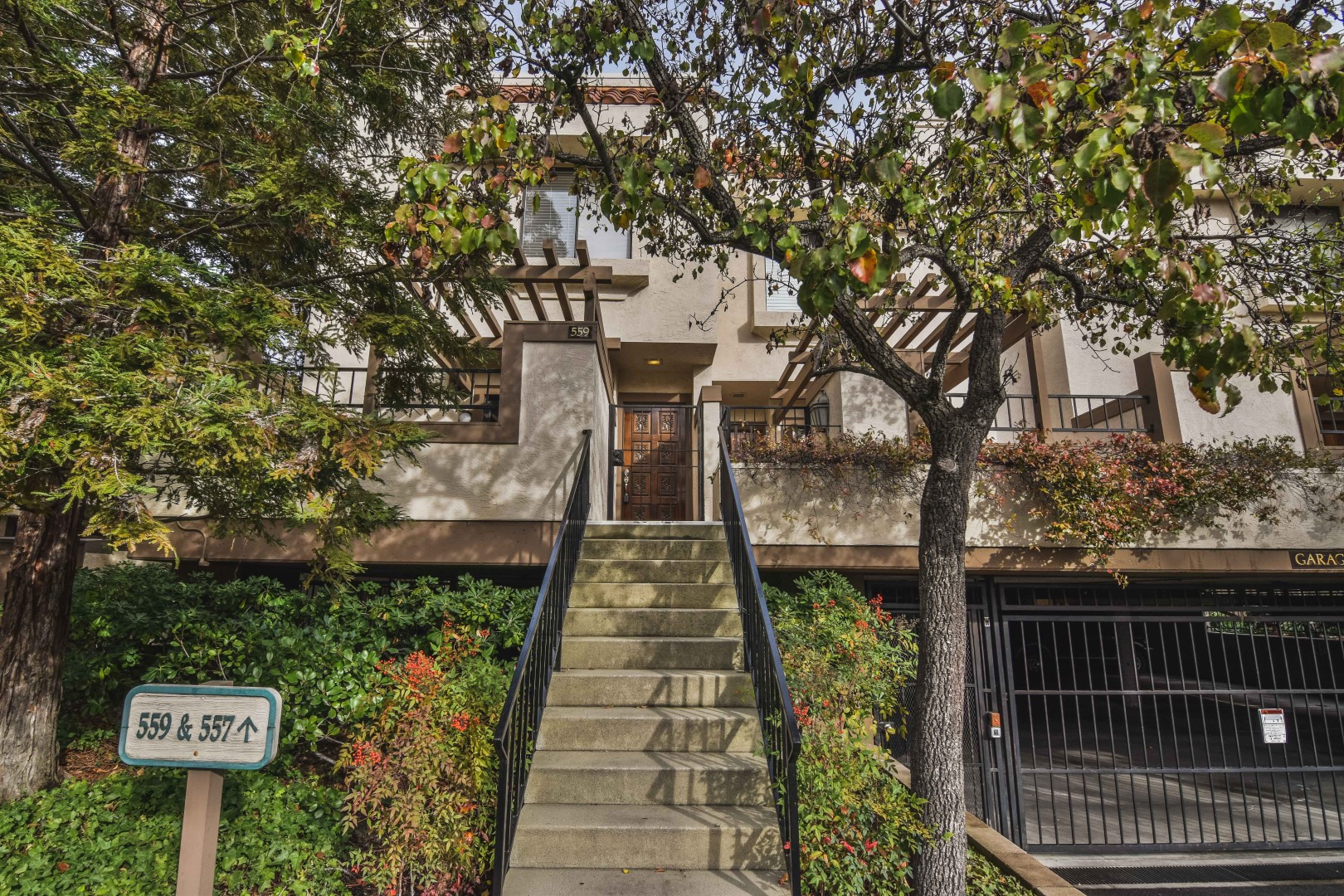 Craig M.
Walnut Creek
Ken is beyond exceptional. Not only did he guide us through the selling process with pinpoint expertise and ease, but he also financed and coordinated all the repairs and upgrades necessary for sale within a short timeframe. When the dust settled on all of the improvement work, the place was beautiful and sold in 7 days during a rainy and stormy January open house weekend! Ken really went the extra mile and his attention to detail was much appreciated. He treated the property as if it was his own. He responded to every phone call and email with honesty, a sense of urgency, and expert insight. He estimated a sales timeline and hit the timeline perfectly. I have been in sales my entire life and appreciate people in sales that take pride in what they do in representing their clients, creating realistic expectations and delivering on those expectations. Ken is this salesperson. On a scale of 1 to 10, Ken is a 15. My wife and I are very glad we hired Ken to sell our property and can't thank him enough. You will not be disappointed if you make the same wise decision.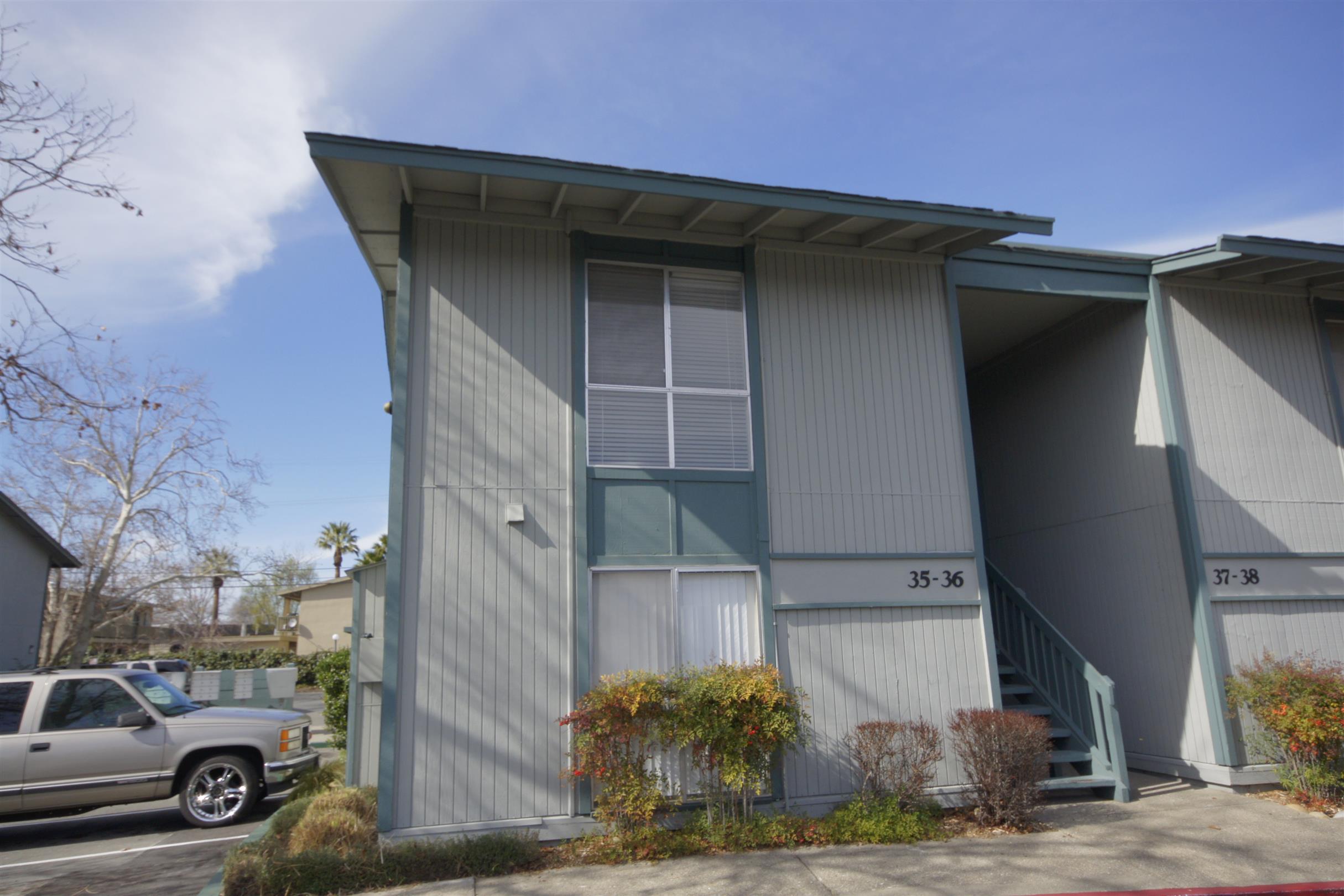 John A.
Concord
Ken managed my condo at 1036 Oak Grove Rd. for about 7 years. During that time I had about 4 different tenants. Ken always got good tenants for me and made sure they paid their rent on time and obeyed the CCR's. When a tenant moved out it didn't take him long to find another. He always kept me well informed by email about what was going on with my property. If something broke he would get someone in there to fix it promptly at a reasonable price. When it came time to sell my condo it only took 5 days for him to sell it. Overall I was very satisfied having Ken manage my property. I felt lucky to have him taking care of my property especially after trying to manage it on my own at first from 800 miles away. I would highly recommend Ken Jacobs to anyone in the Contra Costa Area who is looking for someone to manage their property or to buy or sell. He is a no-nonsense guy who works with his clients one on one. No secretaries or a different person every time you call his office. You deal with Ken all the time.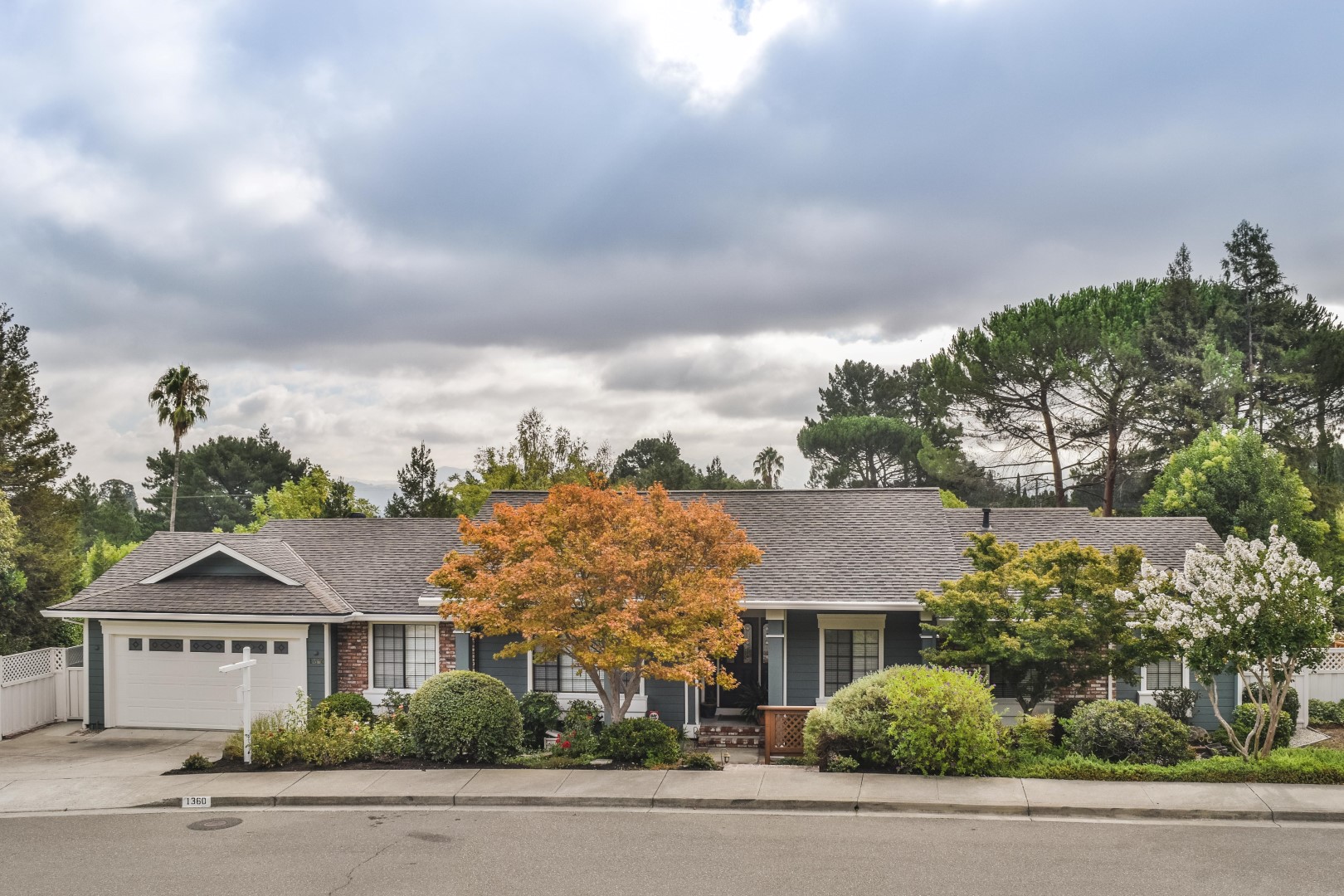 Mike & Diane L.
Walnut Creek
Ken worked with my husband and me to list and sell our Walnut Creek home. Every step of the way, from explaining and signing our contract, to preparing our home for sale, to evaluating offers, and finally to transferring our home to the new owner - Ken was available, professional, and always willing to help. We always felt Ken was working in our best interest and with the highest integrity. Specific examples: (1) Detailed review of all contract language, (2) Connections to honest contractors who were available to help with minor home fixes, paint, landscaping, etc. (3) Notification every time someone entered our home, (4) Availability by phone or in-person and (5) Sound advice regarding pricing, staging and responding to offers. We highly recommend Ken.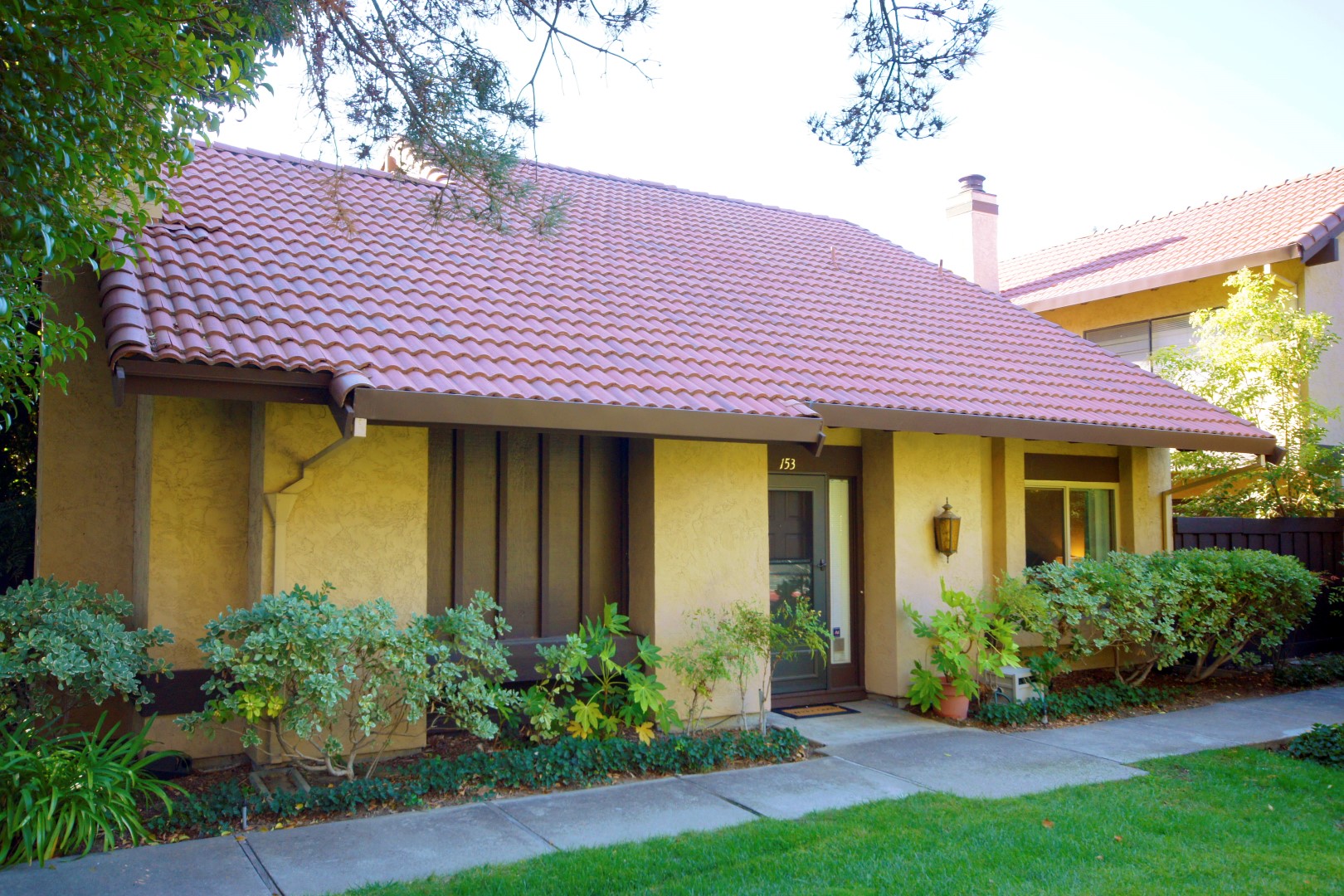 David D.
Walnut Creek
I usually keep my opinion to myself and don't do reviews, but I wanted to give my feedback. I first heard about Ken 10 years ago when we bought our first house. He was the seller's agent, I didn't work with him directly. But our transaction went through smoothly and I kept his name in my memory. 10 years later it was time to sell our house and buy a new one, Ken was the first professional I contacted. That may have been one of the best decisions for me. He helped us in everything, from renovating our old place to staging, marketing, open houses, negotiations, and closing the deal. At the same time, he helped us to find our new place. We turned out to be picky buyers (this is not good, that's not good, etc.) but Ken was very patient and kept looking for our best interest. Similar to selling, he was very good, helped us from the first step to closing the deal. If and when I'm back to buying or selling real estate, I know to whom to go. I highly recommend Ken, you won't regret working with him.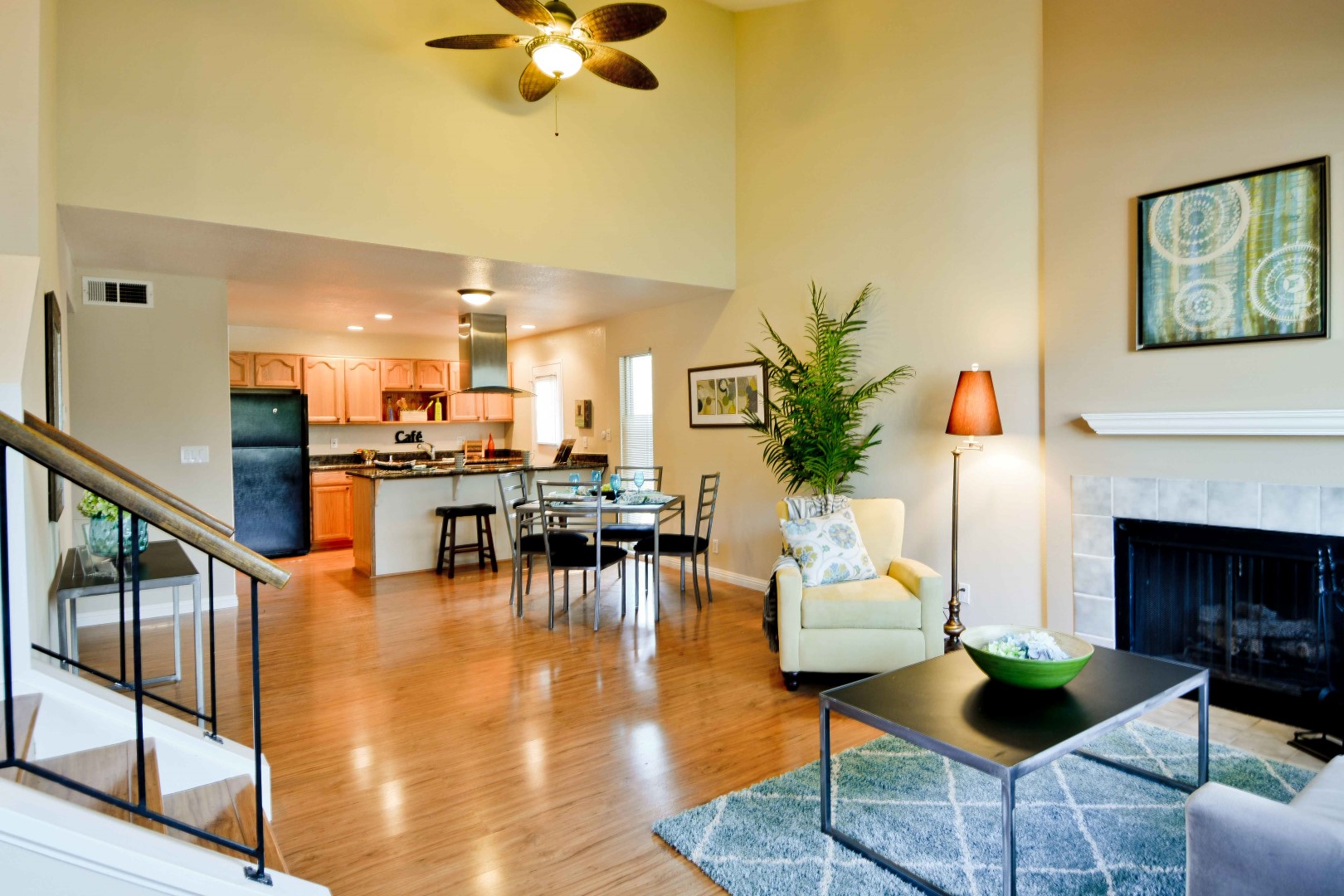 Kaila O.
Walnut Creek
I have seen Ken's signs pop up in my neighborhood frequently over the past 15 yrs, and decided to give him a call when I was ready to sell my townhouse. He was very prompt, professional, and knowledgeable. This was the first time I have ever had to sell a property and Ken was endlessly patient and supportive, explaining what everything meant and what options I had. Because Ken works in both home sales and purchases, I felt confident that everything would be handled properly (and it was). The entire process took only 3 months (mid-Dec-mid Mar) and included some fairly large renovations. Ken has an excellent team and they work well together. There were no surprises in costs and I got $30,000 above the asking price! I couldn't be happier-Thanks Ken!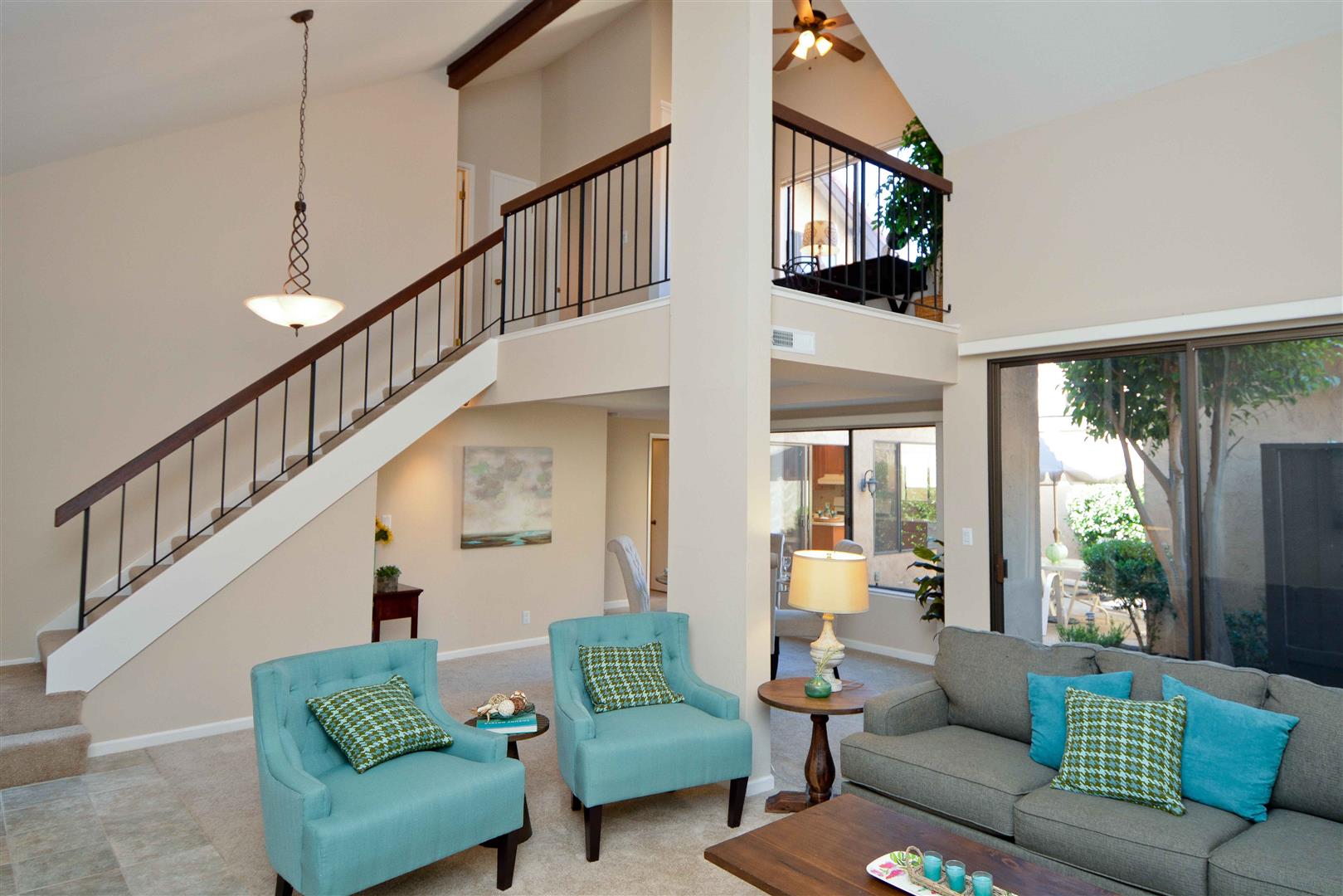 Ken D.
Walnut Creek
When it came time to list our townhome in the Rancho Dorado HOA in Walnut Creek, there was no question as to which real estate agent to use - Ken Jacobs is The Man for properties in that area. He is very organized, extremely prompt with communication, and knows exactly what needs to be done to show a property at its best. He coordinated all the repairs, cleaning, and improvement needed to bring our property up to sale standard after having been a rental and kept us abreast of all the details. He knows the market very well and with his guidance we sold the property for much more than we had expected. In addition, he has a lot of familiarity working with the Rancho Dorado HOA, which is always helpful when trying to buy or sell a property with HOA governance.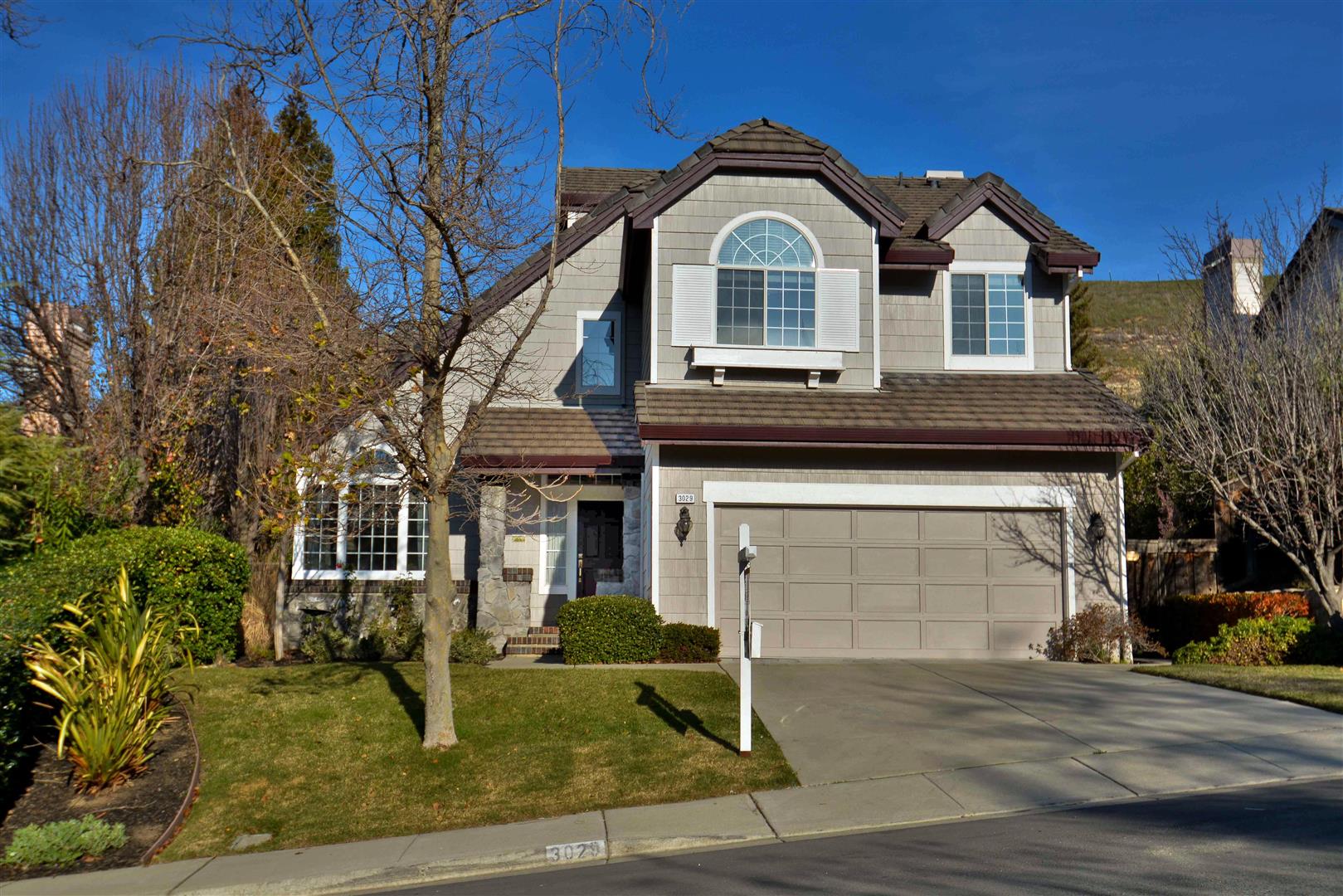 Spencer J.
Concord
Ken is fantastic! We are so glad he came recommended us. He is honest, professional and he knows the market. When we first started working with Ken in October, he suggested that we wait until after the holidays to put our house on the market. He had also made some suggestions for minor improvements to help sell the house quickly. My husband and I set a goal date, and Ken was there following up throughout the weeks to make sure we were on target and offer help if we needed it. We reached our goal date and received 12 offers (11 of which were over the asking price)! We are so happy to be working with Ken and would recommend him in a heartbeat! It is so nice to have a realtor we can trust!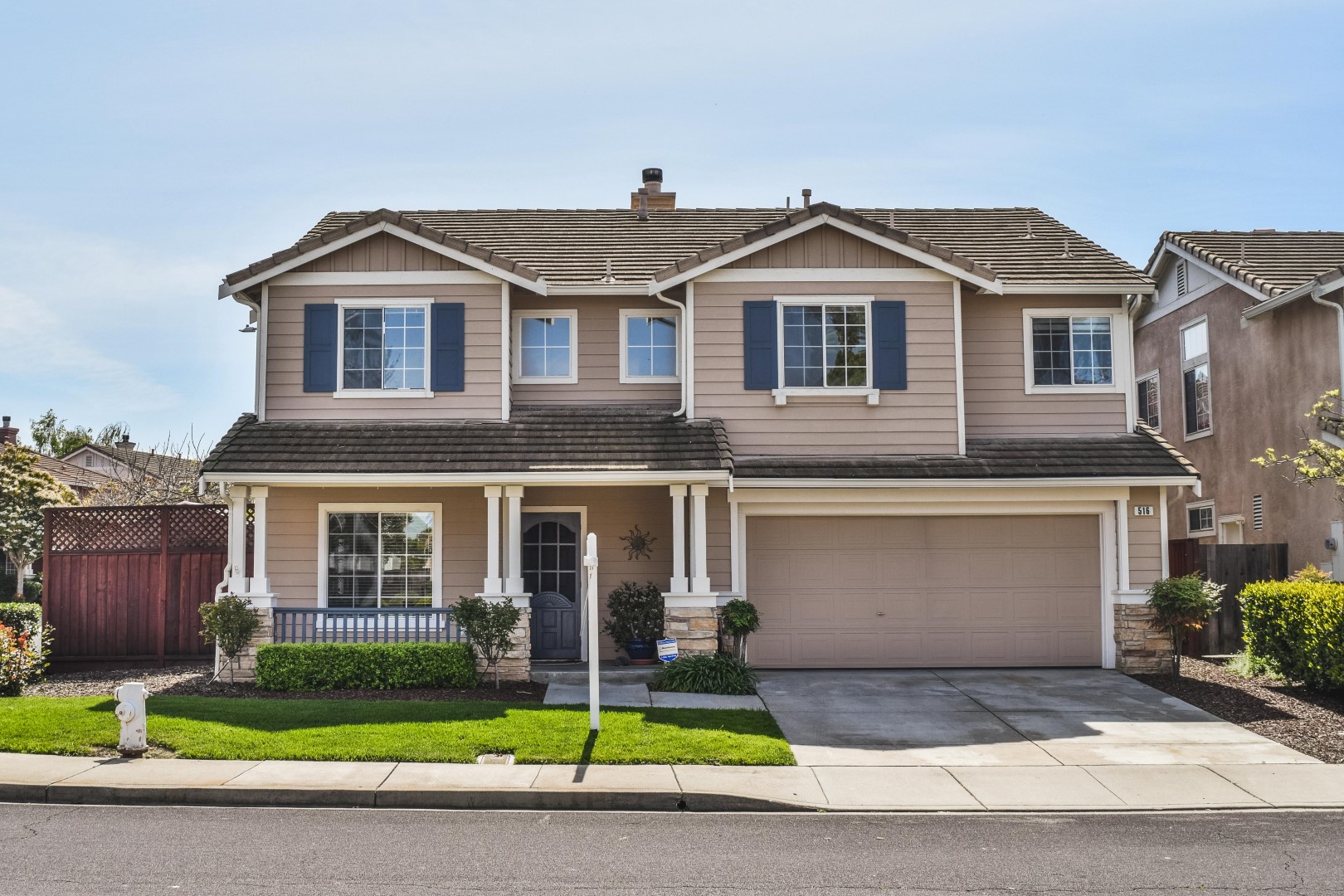 Chris & Genny B.
Martinez
Ken helped us sell our first house 15 years ago. A daunting task considering the easement, Ken worked tirelessly, secured a contingency agreement, and put us into a much desired Martinez, Ca. neighborhood. As promised I contacted Ken when we decided to sell again and relocated out of state. Integrity, work ethic, and exceptional knowledge of the real estate industry, we confidently handed Ken the keys and let him do his job. A job he completed in a short period of time, with no worries on our end. The man delivers. period. A rare find, Ken is the benchmark of the industry.
Sven J.
Alameda
We had a superb experience with Ken when we were selling our parents' home! It needed a lot of work, and Ken was there for all of it. He handled everything from emptying out the house to managing all the necessary repairs and updates to staging and selling the house. We were all very busy and being able to trust him with all this was great. In addition, he was a very nice guy and was good-natured through some pretty trying episodes. We even had some good laughs throughout the process. He came highly recommended to us by a real estate friend of ours, and I'll gladly add my recommendation to theirs.
Chris & Diane T.
Clayton
Ken never disappoints! He did an excellent job when we bought our home in 2013 and he again exceeded our expectations when he sold our home a few weeks back. We were in a rush to sell our home since we had to move to the east coast. Ken made sure that everything was taken care of. He managed and coordinated all the home repairs, staging, and marketing or open house- all these while we were already on the east coast! We knew we were in good hands since he is trustworthy, honest, knowledgeable, and most of all on top of things. We highly recommend him!
Muzaffer A. & Paul W.
Walnut Creek
Ken Jacobs has done a superb job of selling our townhouse in Walnut Creek recently. From the get-go, he has been very professional, transparent, knowledgeable, respectful, and guided us through the process with extreme care. He knows the real estate market of Walnut Creek Area and beyond and particularly of the neighborhood where our townhouse is located very well. For your selling or buying needs, he is one great person to work with and trust.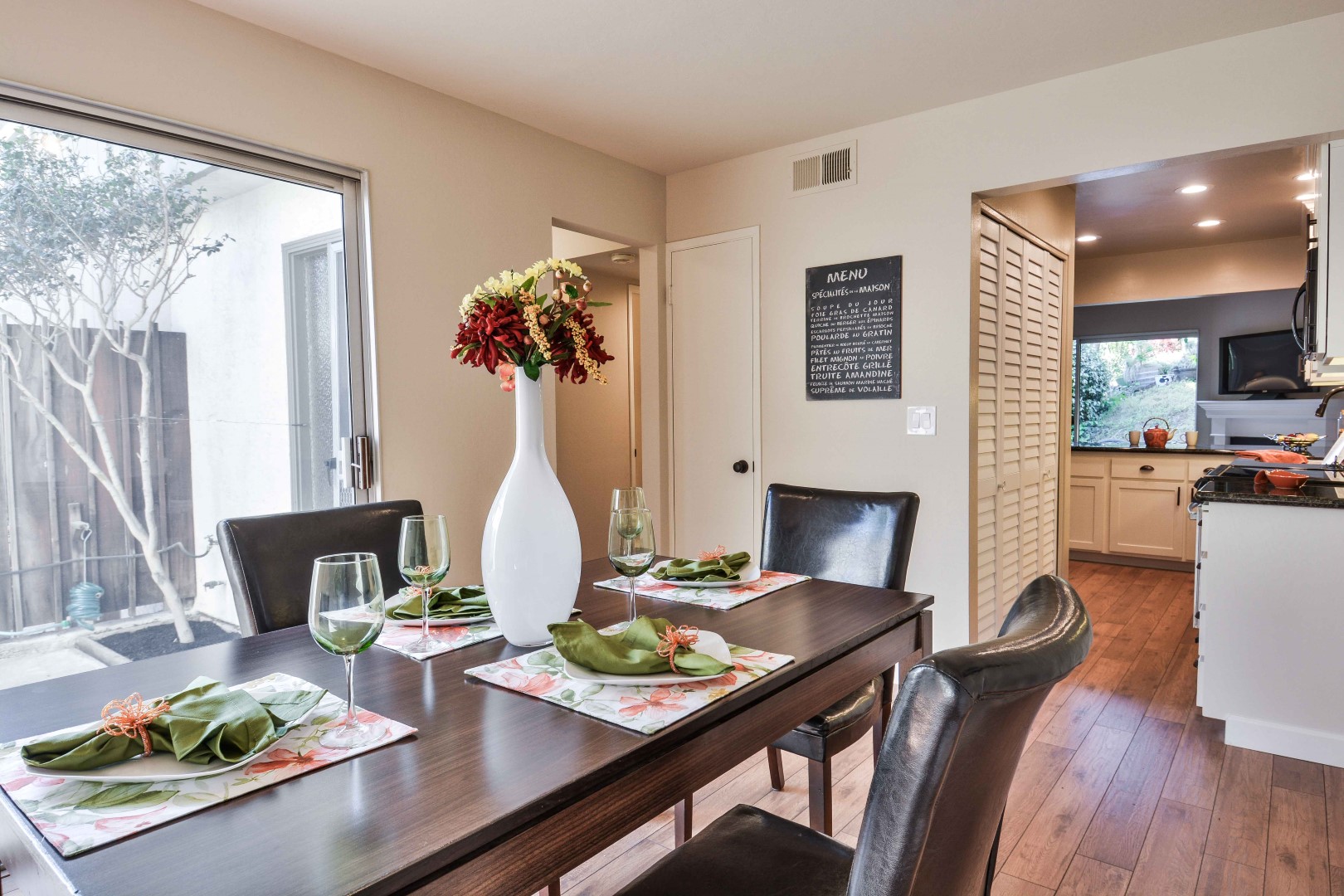 Linda G.
Walnut Creek
Ken guided me and my family through the renovation and sale of our father's townhouse in Walnut Creek with quiet expertise. His staff and crew are top-notch, and the marketing of our property was impressive. One open house, five offers, sold for over asking price. That pretty much tells the story. We couldn't be happier with our experience with Ken Jacobs and Clocktower Realty.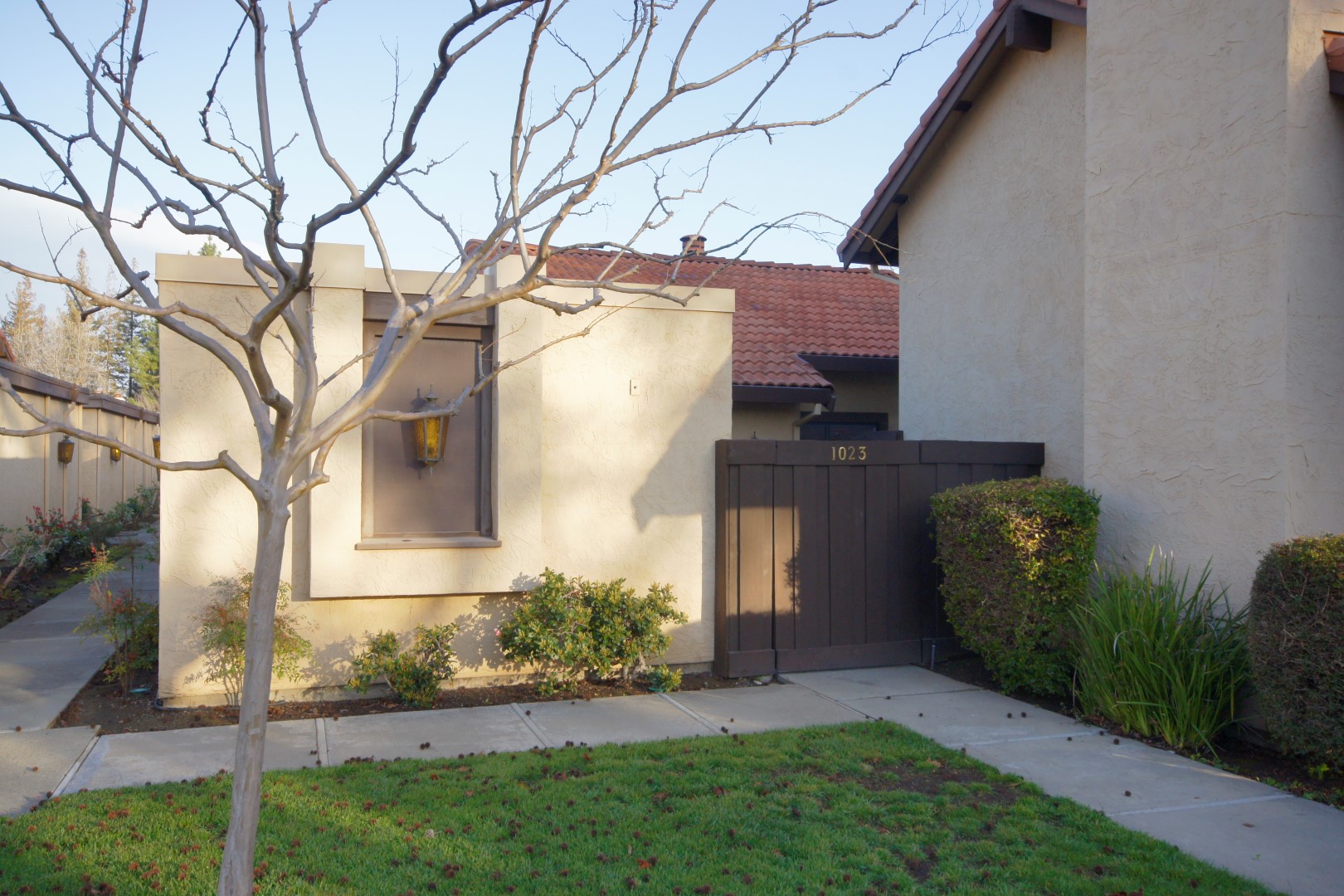 Ronnie L.
Walnut Creek
We chose Ken because he had helped us get very good tenants when we were renting this property and because we knew that he knew the neighborhood very well. He was always extremely responsive to any questions and concerns we had, kept us well informed, and sold the property very quickly. Everything went without a hitch and we were extremely pleased with the entire transaction.
Janet L.
Walnut Creek
Ken is an expert with the experience and knowledge one needs when selling their house. I let him do everything he recommended and was able to sell quickly and above the asking price. He explained all the paperwork and made suggestions when needed. If anyone asked if I know of a great person to help them with the sale of their house I would recommend Ken wholeheartedly.
Tony & Sylvia C.
Pleasant Hill
Thank you very much to Ken! Sylvia and I both want to say how impressed we've been all through this process of working with you. In the past more than 15 years, we've purchased and sold several homes and worked with Realtors who were good as well as really bad. You were the best and we appreciate all you've done and continue to do.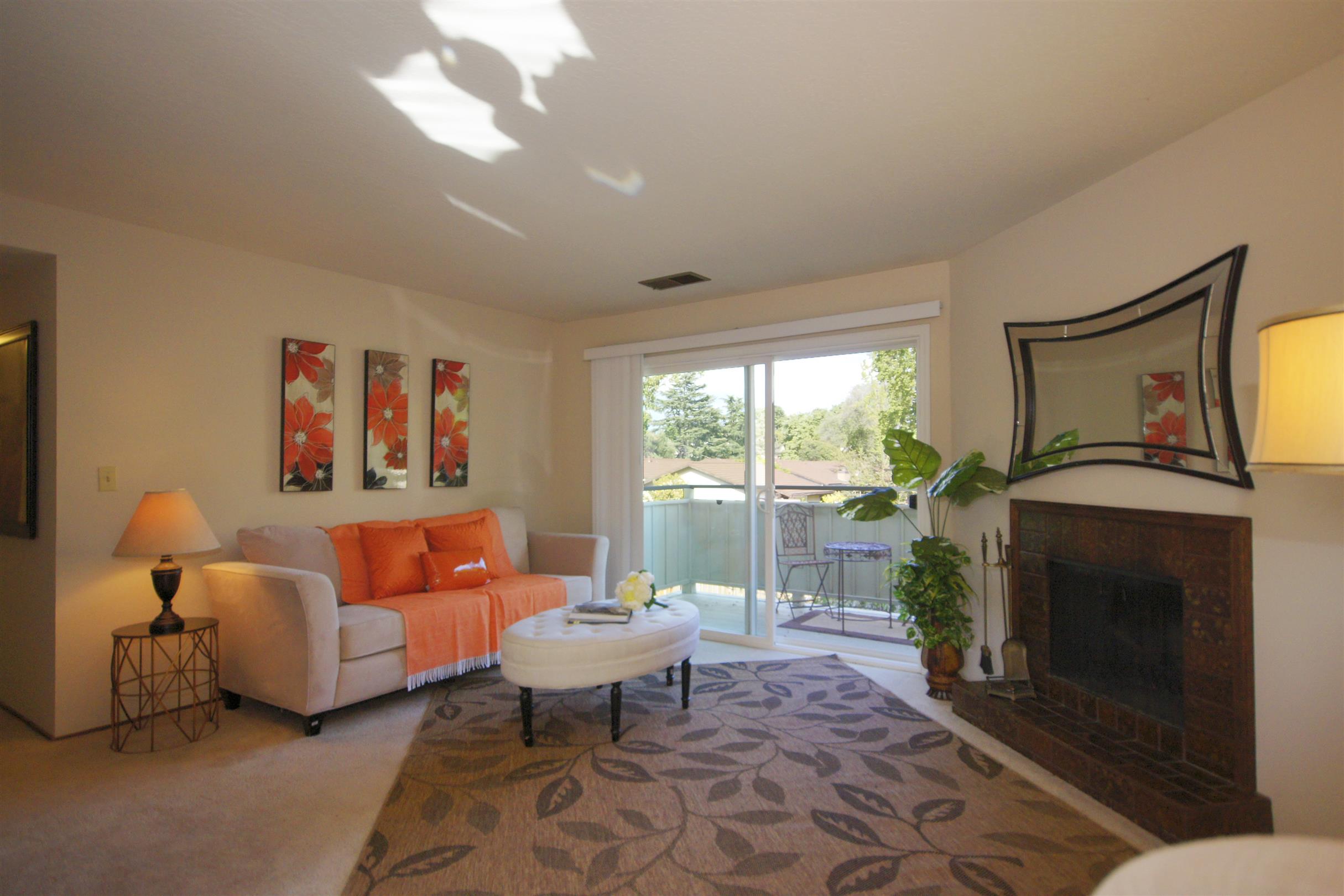 Stephanie M.
Walnut Creek
Ken is the ultimate professional who is honest with his clients. He made this process completely effortless and I appreciated all of his help and expertise especially because I was selling my condo while I was located in another state. His follow-thru was excellent and the process went so smoothly. I would very highly recommend Ken.
Gilbert S.
Walnut Creek
Over the years we have sold seven homes, and working with Ken Jacobs was by far the best house-selling experience we have had. He is honest, professional, and knowledgeable. He was always prompt in responding to our questions. We feel very fortunate to have had the benefit of his expertise and assistance.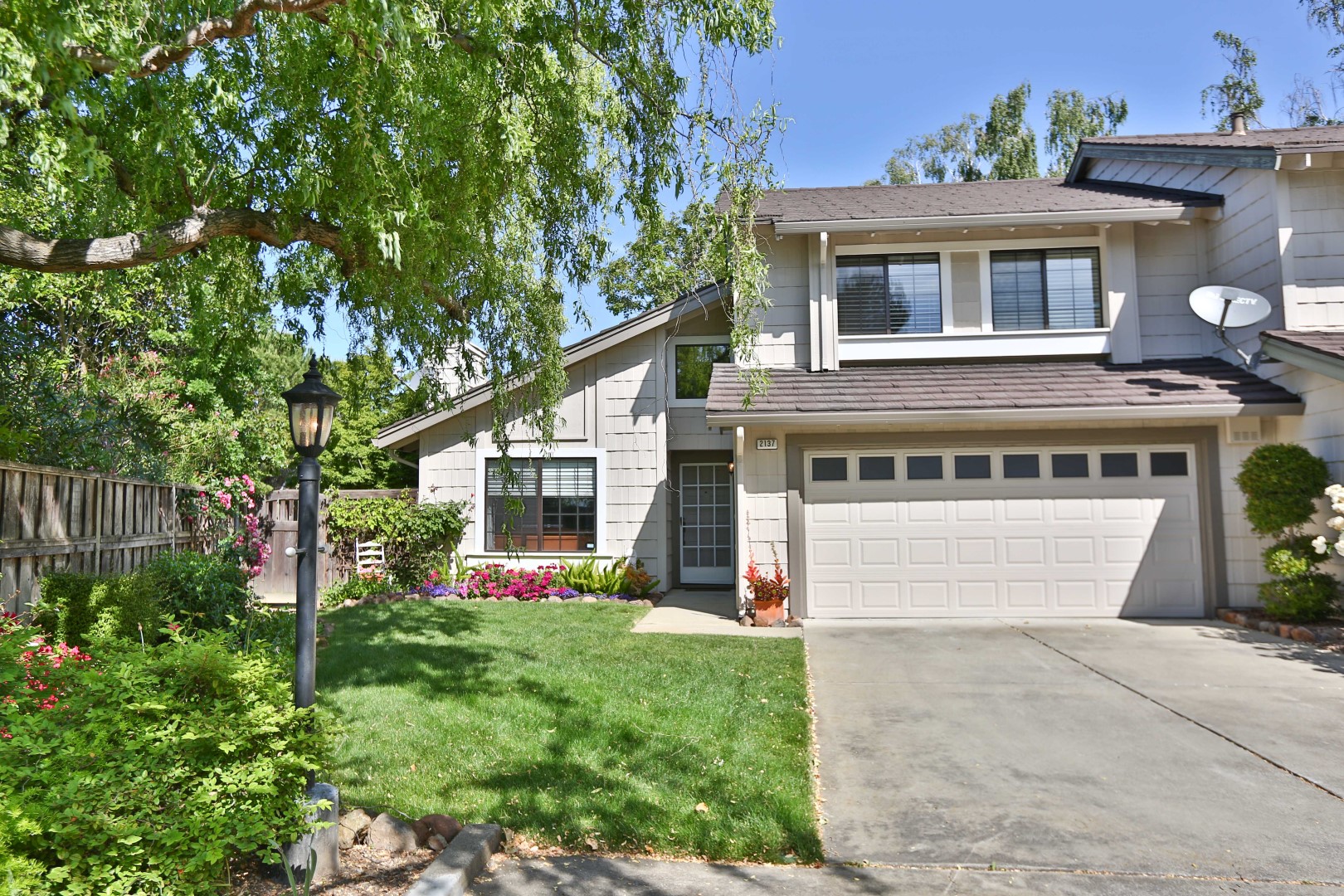 Judy C.
Pleasant Hill
Ken has helped us for many years both with managing income property and handling sales. He has always accommodated our needs and served us in a prompt and professional manner. After all these years, he's a friend. We would highly recommend Ken to our friends and family.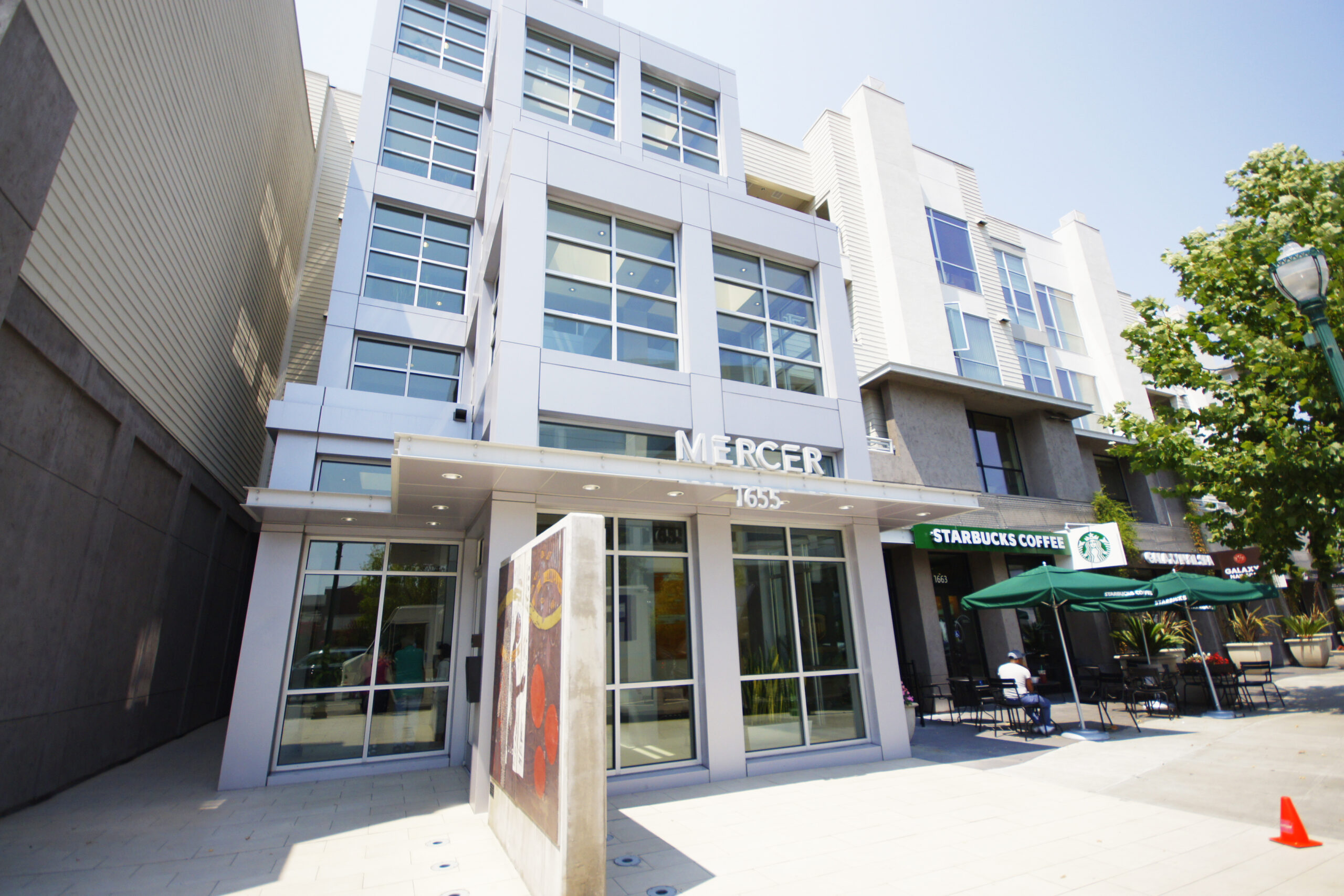 Bob & Diane M.
Walnut Creek
We have worked with Ken on two separate properties and have found his professionalism and knowledge to be extraordinary and a cut above the others. We trust our properties and know we are in the best hands with Ken. I highly recommend Ken for your real estate needs.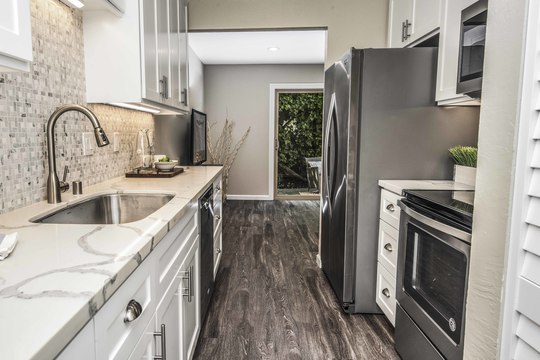 Michael H.
Walnut Creek
I was very happy with my experience with Ken There were some major problems with my unit, but Ken was able to take care of every issue that arose. He also took care of the remodeling and it looked great. The unit sold for over the asking price-I was very happy!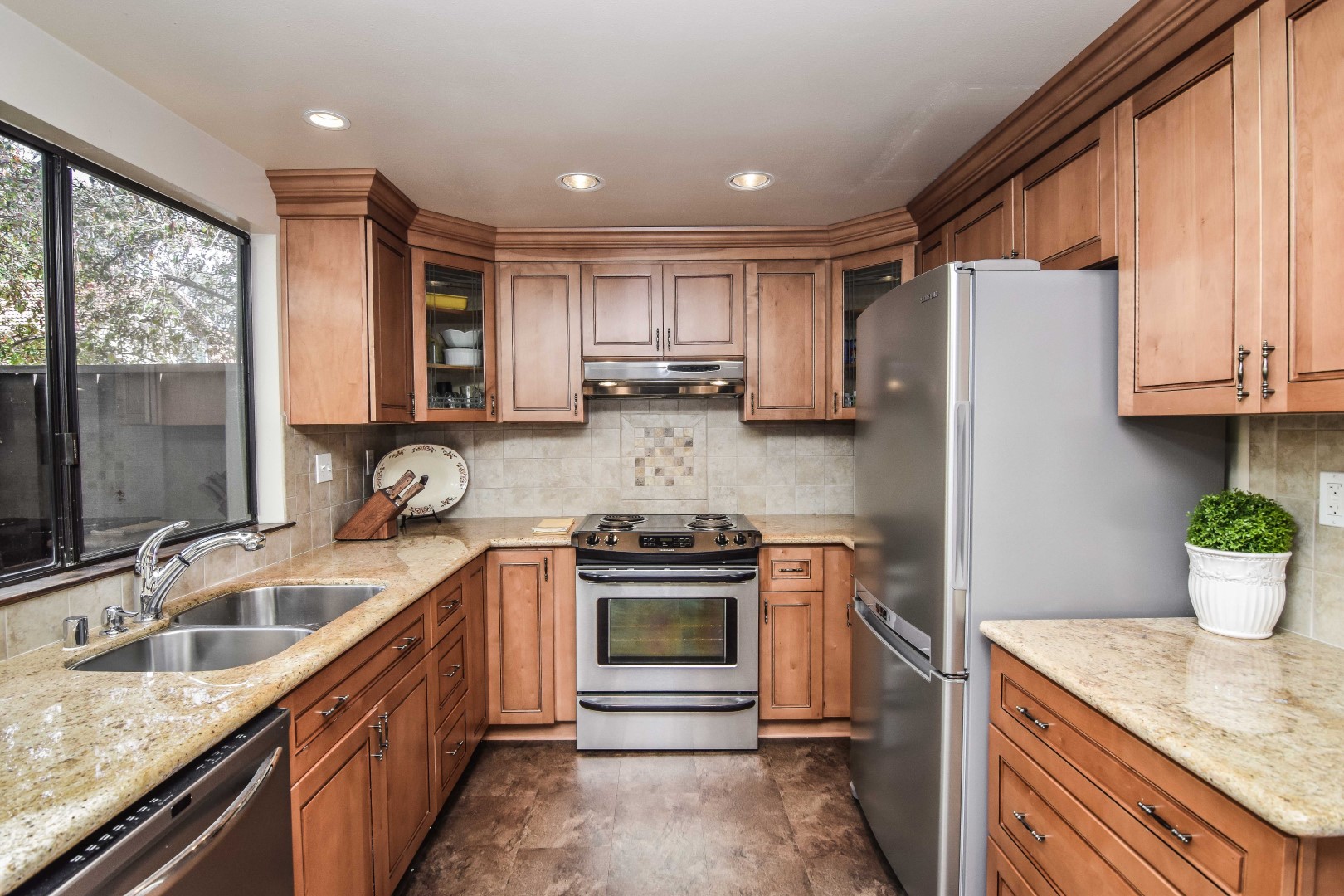 Sylvia F.
Walnut Creek
I have moved 7 times before and never had such a good experience. Ken took care of everything, from repairs to my house, to help with donating items that I didn't need anymore to guide me through the whole process. He is incredible and very patient! I highly recommend Ken Jacobs.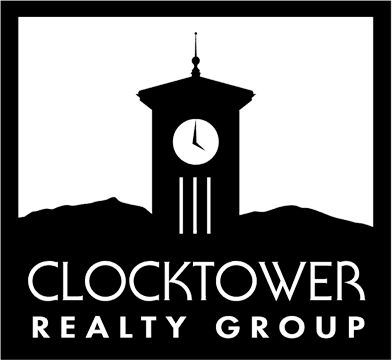 Janeen H.
Walnut Creek
Ken really knows his stuff! He is amazing the way he handled the sale of our Mother's home. He knew what repairs needed to be done and took care of all the details. The home was staged perfectly and sold right away! Thank you so much, Ken.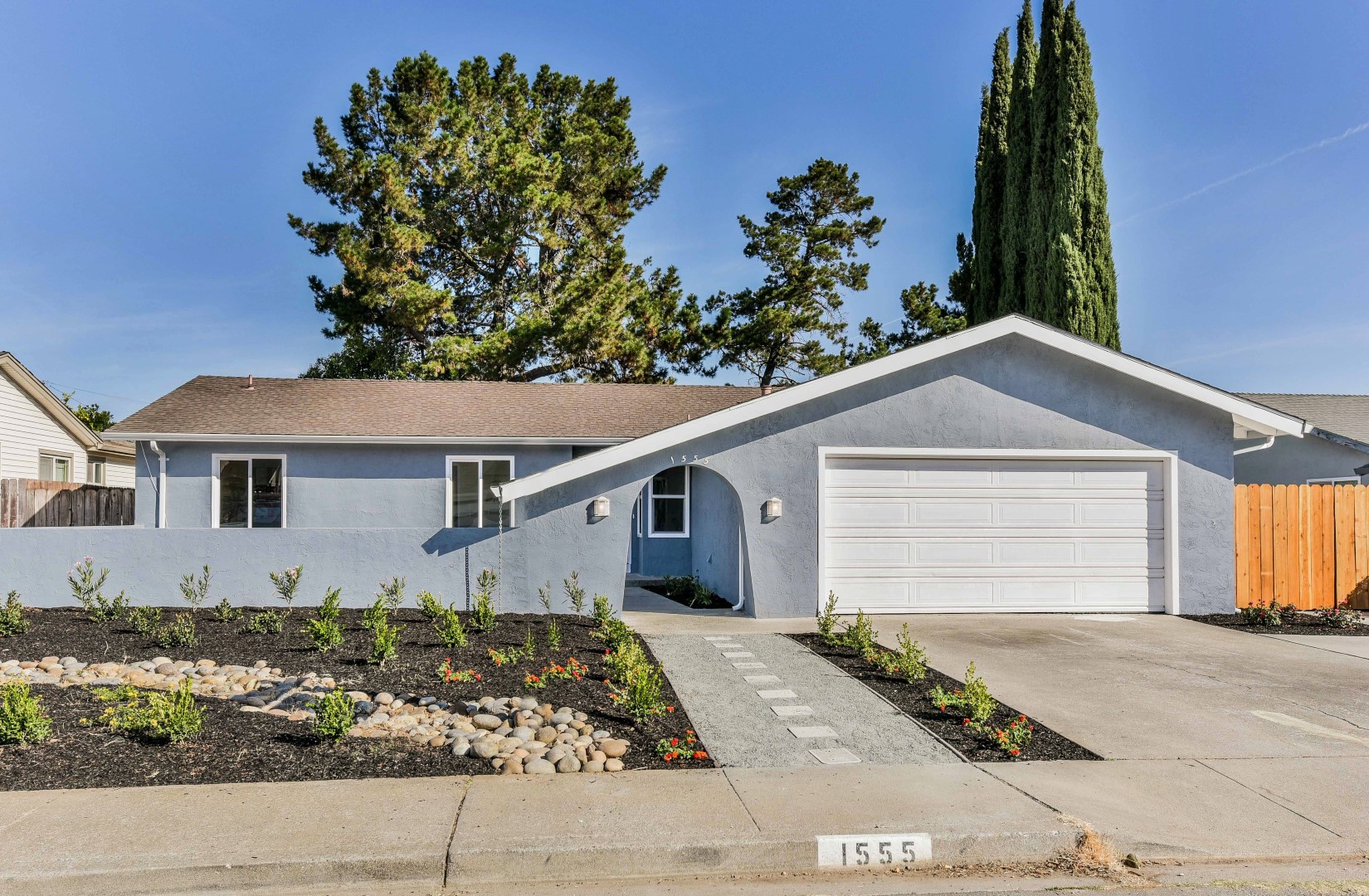 Carla B.
Martinez
Ken helped me sell my mother's house. He was constantly on top of the market trends. His marketing of the house was very impressive. His communication throughout the process was on point. I would definitely recommend him and would call upon him again.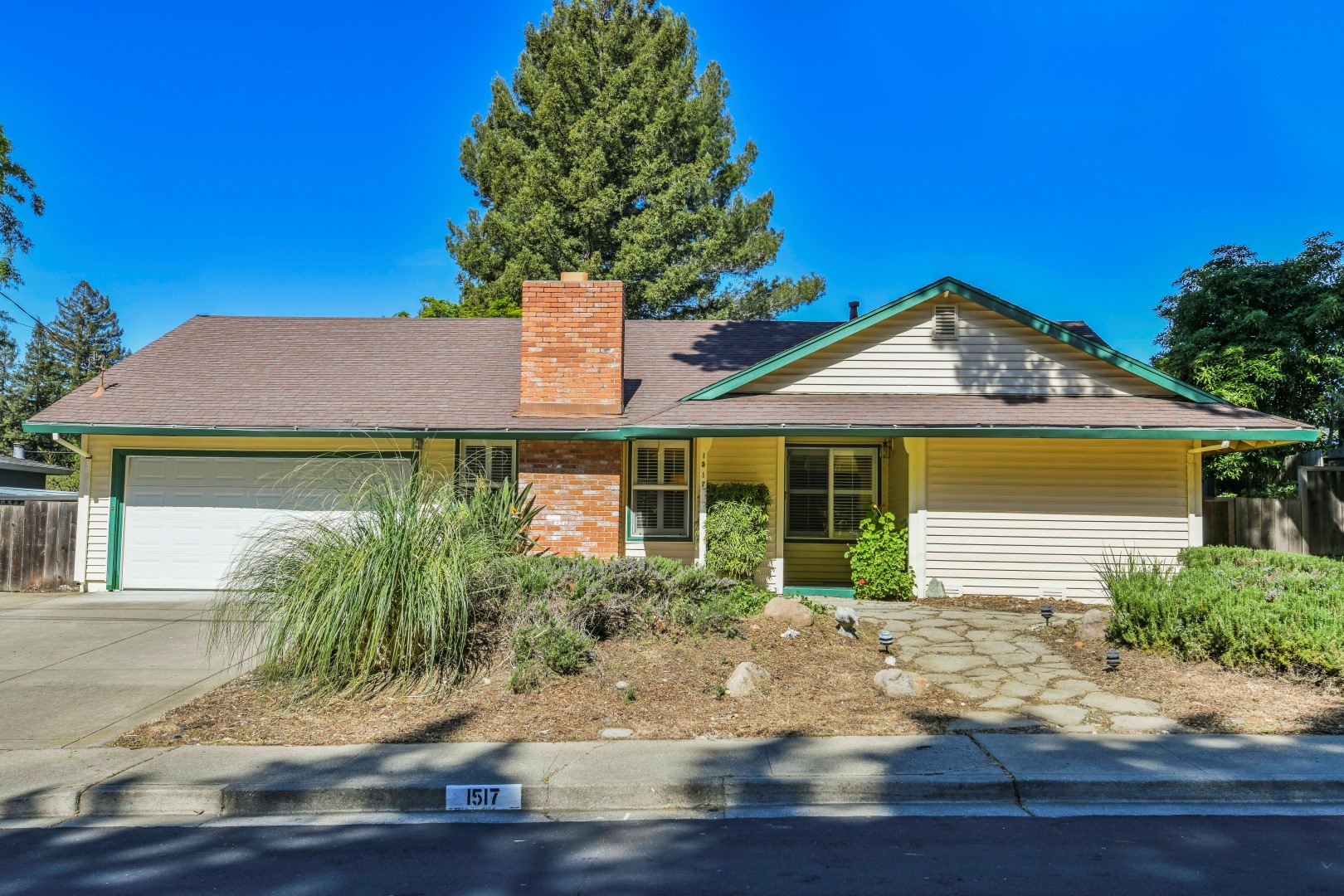 Nackie A.
Walnut Creek
Ken was a professional, as well as kind and polite, and forthcoming about the steps involved in selling my home. I would definitely recommend him to my friends and family when they are ready to buy or sell a home.
Ronnie E.
My elderly parents listed their home with Ken Jacobs this past year. Ken made this stressful situation for my parents easy. He did this by overseeing all aspects of getting the home ready for sale and selling. The house was painted, staged and all reports were addressed by Ken. Ken was always available for questions and to render advice when asked. Thank you, Ken.
Kalina B.
Walnut Creek
Ken helped us sell our old house and purchase a new one in Walnut Creek or Concord area. He was immensely helpful in a very stressful process and made it as seamless as possible. He was always prompt to respond to any questions we had, was very thorough with paperwork and organizing contractor work. We had full confidence that he was doing everything to help us achieve our goals. If we ever need a real estate agent again, Ken will be the first person we will call.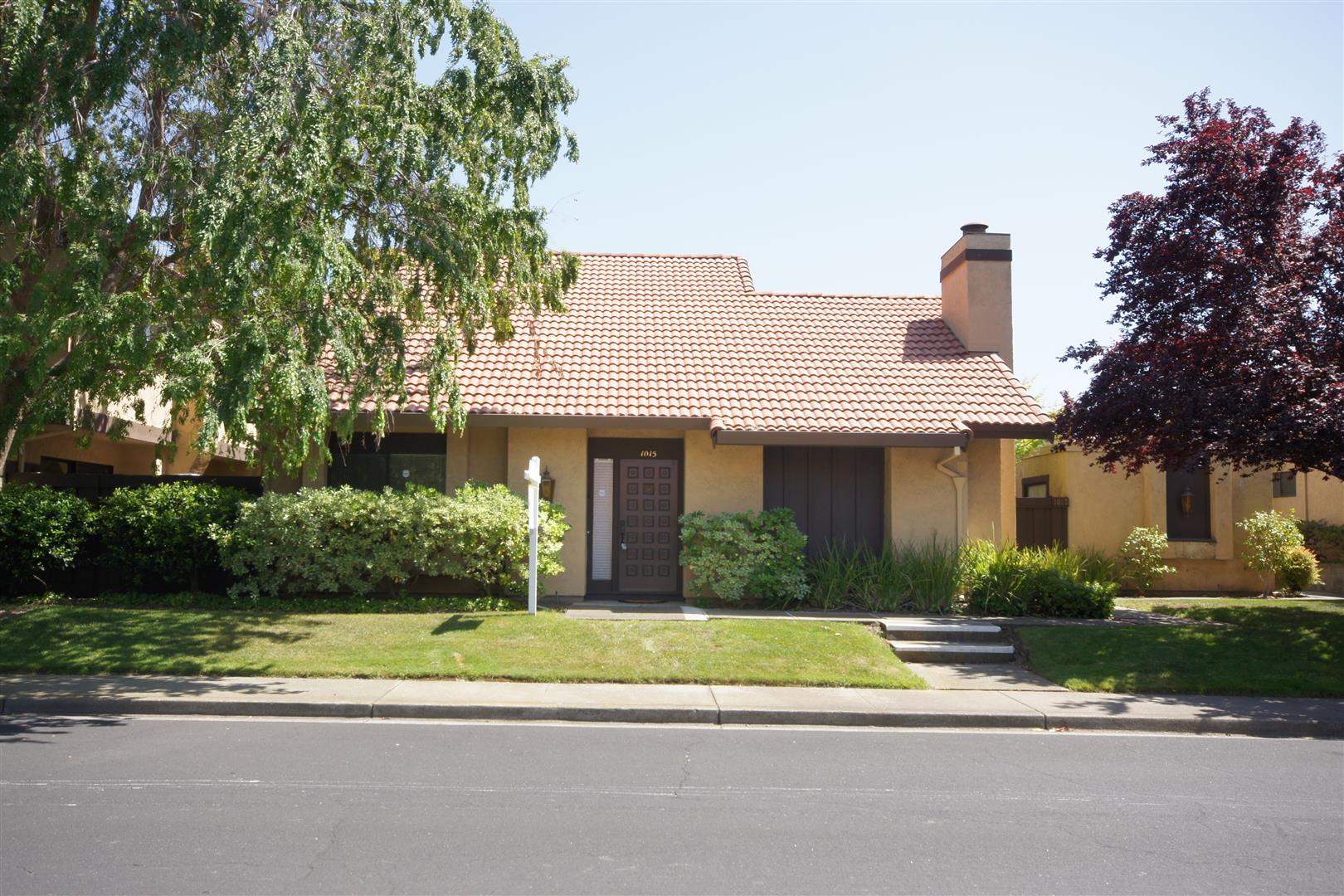 Maria W.
Walnut Creek
I contracted with Ken to be a listing agent on a Walnut Creek townhome because of his years of experience and local knowledge. He efficiently evaluated the repairs and cosmetic work required to market the property, and he arranged for all the various service providers to complete that work. His estimates for cost and timetable for this work were realistic. Once the property became an active listing on the MLS, he regularly informed me of the status, and after I had accepted an offer, he kept me advised of the status of the transaction. From my viewpoint, the sale went smoothly, and what "hiccups" we encountered Ken handled with knowledge and calm. I recommend him highly.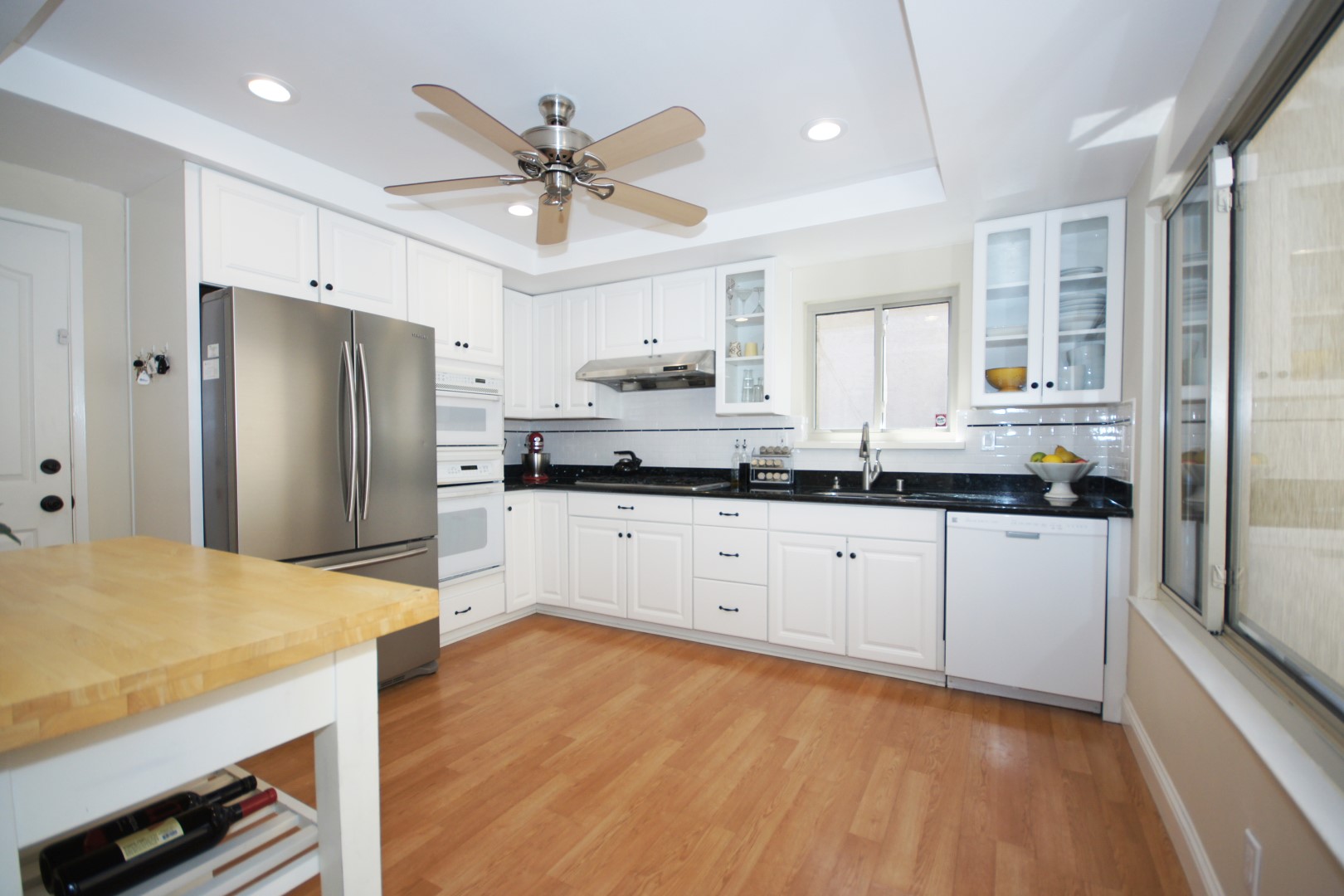 Bob & Maura G.
Walnut Creek
We were very impressed with the skills Ken Jacobs brought to the sale of our property. He made us feel at ease with all the paperwork we needed to understand. He made the process go smoothly from start to finish. Ken paid attention to detail, helped with staging the property, and answered our questions promptly. We have purchased and sold several properties during the last thirty years. We never found an agent as professional and capable as Ken. He is caring, a good listener, organized, and proficient with technology. He helped us every step of the way. Ken is helping our family to find a new home in a terrific area. We are delighted that we were able to work beside Ken Jacobs. He did an outstanding job for us!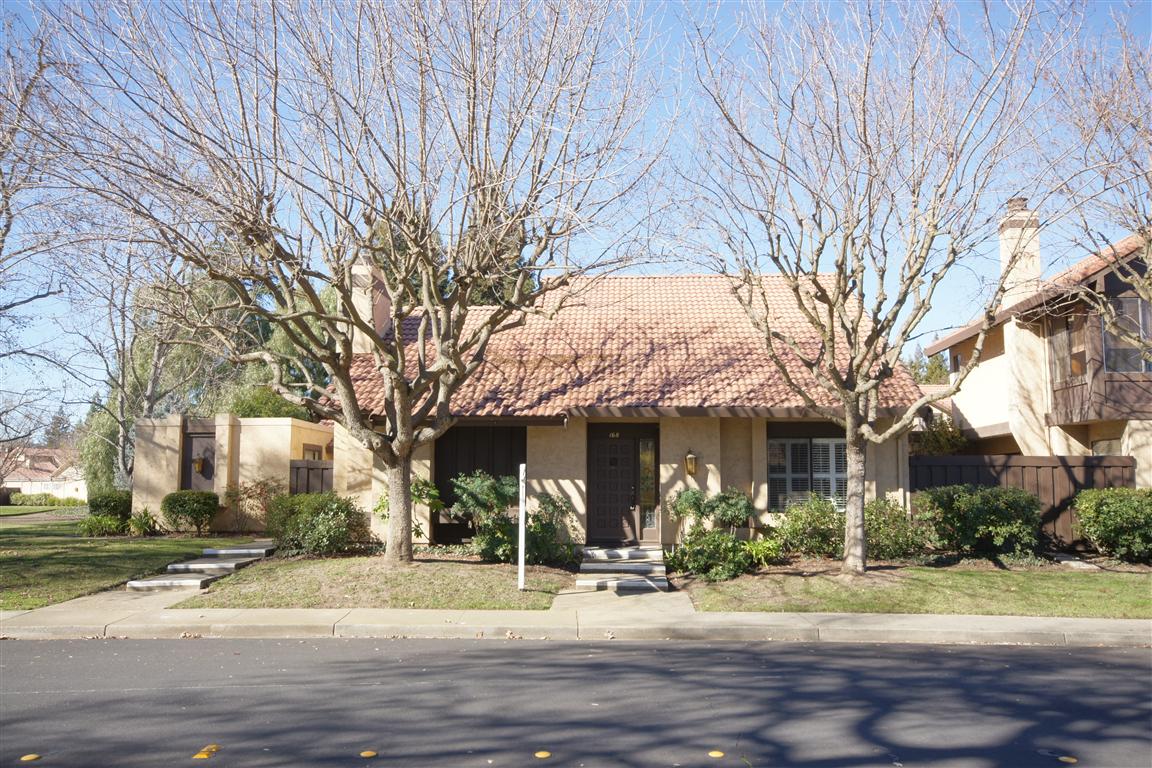 Thomas P.
Walnut Creek
Ken recently assisted me with the sale of my Mom's home. Ken helped my wife sell two of her parents' properties. We selected him based on the positive experience we had with those previous sales. For this most recent sale, Ken was very professional, competent, and responsive. He researched and priced the property well in a rapidly changing local market. He helped us deal with the Homeowners' Association. Ken also handled a lot of tasks for us such as cleaning, minor repairs, etc. He has a network of service providers that seem reasonably priced. That made our life easier. Ken also provided good advice on what type of repairs made sense to help with the sale. His recommendations were based on our needs and preferences. Ken came to the meeting at the title company when I signed the final papers. The escrow officer said this is unusual. But I think it makes a lot of sense - having the broker present can help address questions and make the seller more at ease with the process. We would readily use Ken Jacobs again for any real estate sales.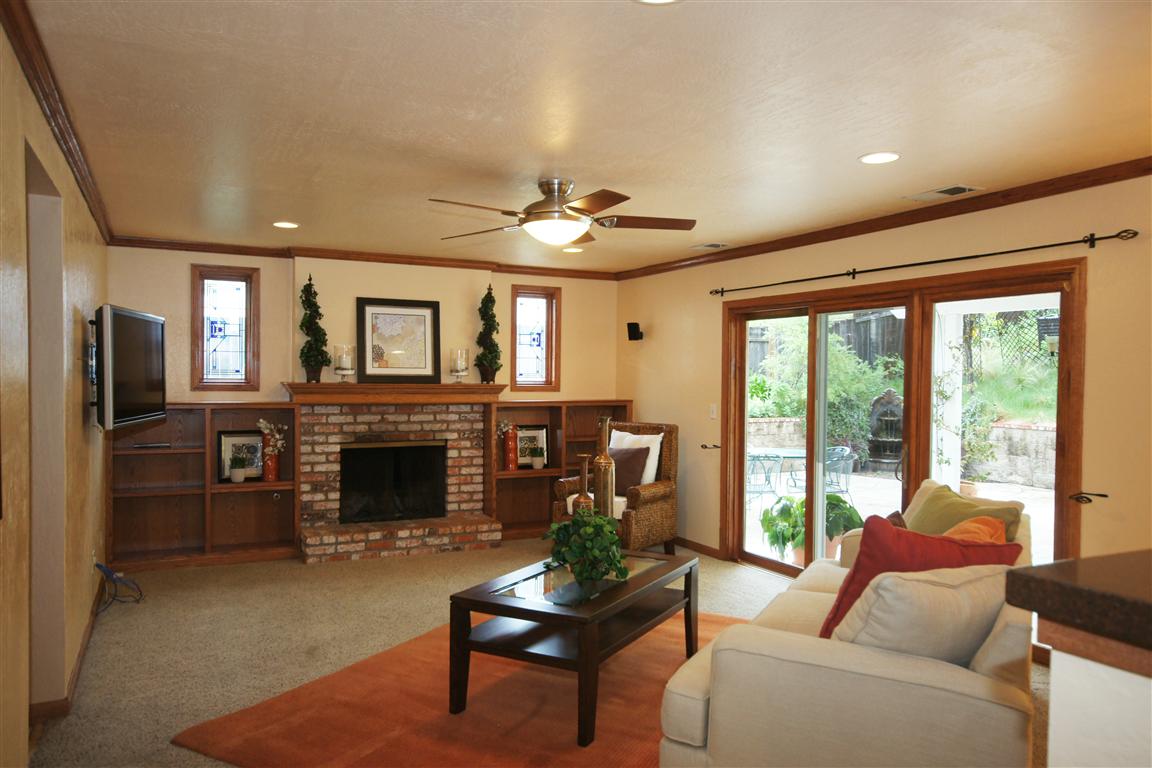 Jeremy L.
Clayton
Ken was recommended to us by friends who'd worked with him, and it turned out to be a great recommendation. Ken is highly engaged, gives great advice yet always makes you feel like you're in control and bottom line - really understands the business, market, and process of real estate. In addition, Ken has a network of contractors to make life very easy for busy professionals like us.
John & Ludy C.
Walnut Creek
From our first meeting with Ken and through all of our dealings with him up to the sale of our home, we found him to be highly professional, calm, extremely responsive, and very knowledgeable. It was some four months from our first meeting with him until we listed as we waited and watched prices go up. Ken dutifully provided us updates every time there was a new listing or sale. When the prices were where we wanted them, we listed with Ken without giving a second thought of going with someone else. We were in contract within three days of listing and Ken's excellent service and responsive updates kept us informed through our buyers' loan approval process and the evitable last-minute hurdles that arose. In the end, we sold our home for more than we could have imagined. While selling a house and moving to a new one is always stressful, the anxiety was made less by Ken's calm nature and business-like approach.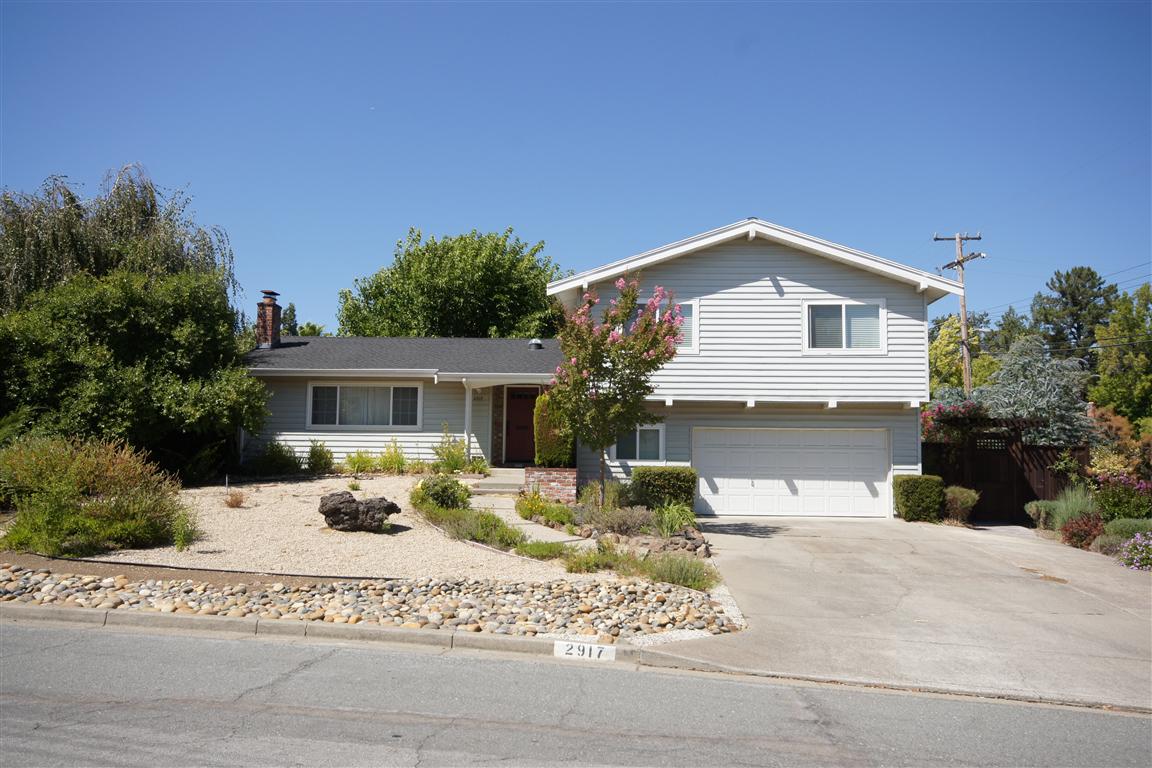 Allen E.
Pleasant Hill
Ken Jacobs is amazing! I listed and sold my first property with Ken over 7 years ago with great success and ease, and when it came time to list and sell another property, the only call I made was to Ken. Ken's knowledge, professionalism, work ethic, and attention to detail always make for a smooth transaction. My most recent sale was a little complicated, but Ken took the time to explain all of the details and options to me. He was quick to respond to my many questions and worked hard to get me the result I wanted. I am extremely pleased. if I could give Ken 10 stars, I would! Working with Ken is a joy and a privilege, and I recommend him highly! Thank you, Ken, for all that you did for me.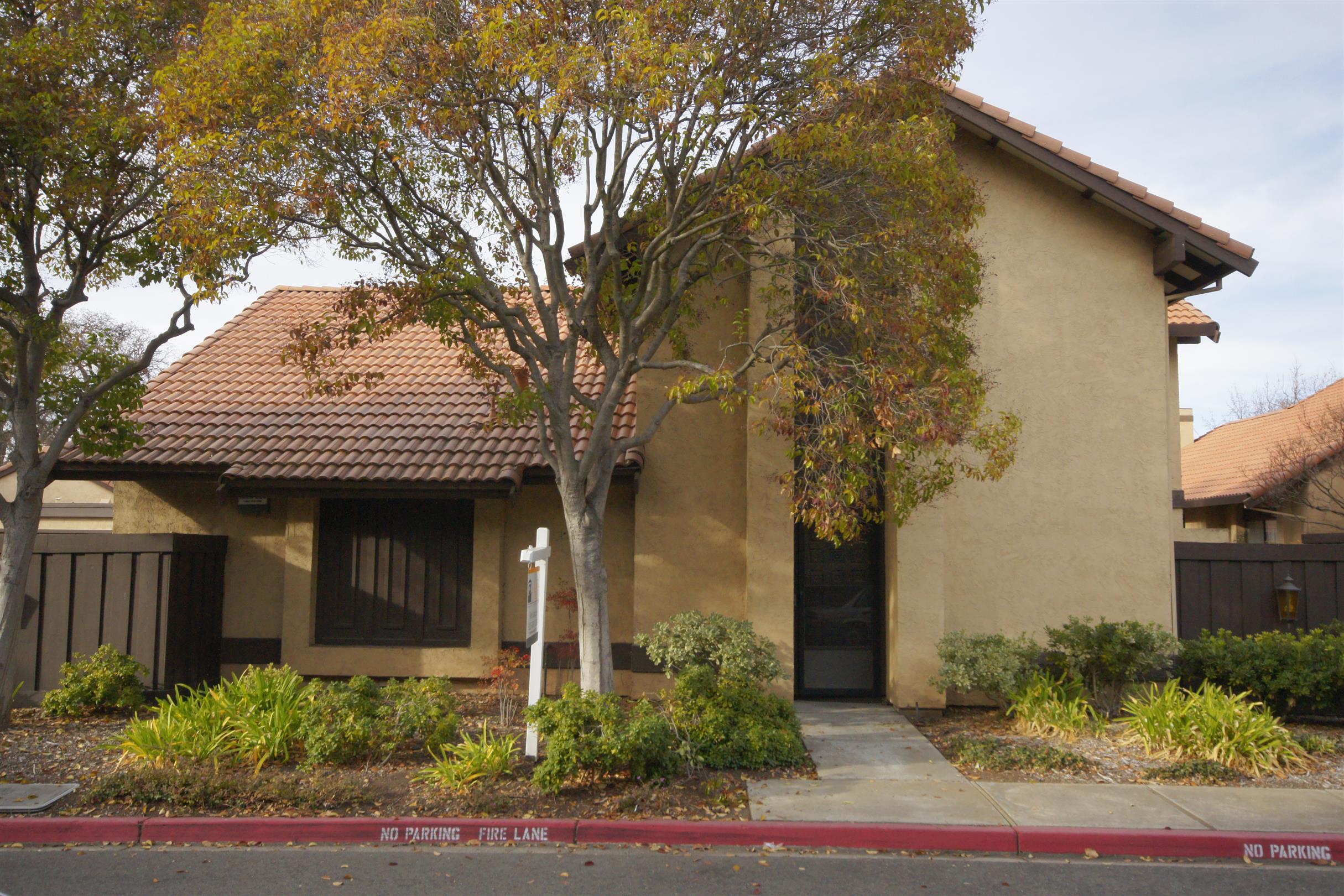 Veronique B.
Walnut Creek
I would highly recommend Ken Jacobs to anyone seeking a real estate agent. I have worked with him on several occasions (buying property, property management, sale of the property), and every time Ken has impressed me with his professionalism, accurate evaluations of markets in less than favorable circumstances (the economy crisis), and his spot-on recommendations in every situation. This is a man of experience, integrity, and I would highly recommend him to anyone out there without any reservations.